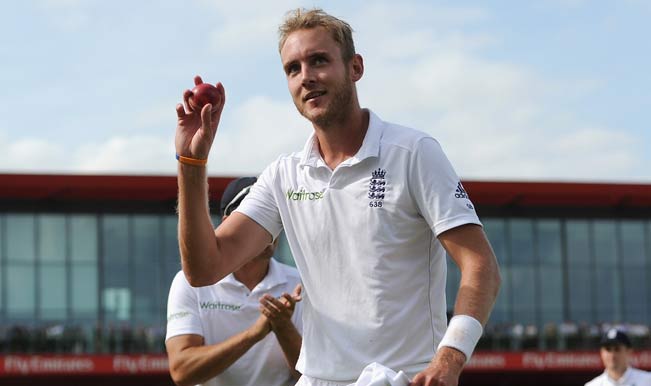 With the rains and Varun Aaron coming to India's rescue, England finished their day 2 of the fourth test match at Manchester on 237-6. They currently have a lead of 85 runs over India and with the two set batsmen in the form of Joe Root and Jos Buttler at the crease; the host currently have the upper hand. The visitors would like to have a better morning session on 3rd day and would hope that the rains would have spiced up the pitch. If they manage to keep England lead to less 125 runs, its match on!
The series has so far witnessed some fierce battle on and off the field and it has again boiled down to three English cricketers who also in the past have distracted the focus from cricket. Each time their notorious sledging and ill-mannered behavior has come back to haunt them and it remains to be seen if the history is repeated.
Let's have a look at the 3 most notorious and controversial England players at Old Trafford –
1. Joe Root: This baby faced batsman has been one of the most controversial figures in the English line up. No wonder he is a great cricketer, however, he has been responsible for bringing the game in dispute several times. It began with him continuously sledging David Warner of Australia in the Ashes series in England and the incident ended up in Warner attacking him on Pub. Warner lost his place in the side and Australia went on to lose the Ashes. However, he got the taste of his own medicine when England toured Australia for their return leg of Ashes. Joe Root was taught a lesson or two in the series. He failed miserably with the bat and England was demolished 5-0. One wonders why he didn't sledge then.
He again repeated his antics in a series against Sri Lanka which preceded India-England test series. His sledging took an ugly turn and eventually he and Angelo Matthews had to be separated by Umpire Billy Bowden. England went on to lose the series at home 0-1. Root has been involved in many such incidents in the ongoing series and so far, the Indian have just chose to ignore him.
2. Stuart Broad: Number 2 in this list is the 28 year old fast bowler from Nottinghamshire. Stuart Broad whose father, Chris Broad is an ICC Match Referee often tries to get under the skin of his opponents when bowling. The fast bowler is a serial sledger and has cheated several times on the field. One such incident happened when he stood his ground after getting a thick edge at the Oval against Australia. The Australian coach Darren Lehman was so furious by this incident that in his interview to the TripleM station, he said, "I hope the Australian publics are the same because that was just blatant cheating. I don't advocate walking but when you hit it to first slip it's pretty hard." He went on to add, "I just hope the Australian public give it to him right from the word go for the whole summer and I hope he cries and he goes home". His furious appeals for LBW in the current series when the balls clearly hit inside edge of the Indian batsmen or when they are missing the stumps by yard or two is just a proof of his unethical cricket.
3. James Anderson:  There has been so much written and said about this fast bowler. He not only sledges but abuses and even goes on to push the fellow cricketers from other teams. Worst he gets away with all of these as neither the umpires, nor the match referee or ICC regard this as a breach of players' code of conduct. His captain Alistair Cook comes to press conferences and praises him for using words like f*** and terms it as pure aggression. It remains to be seen what Cook says if England end up losing this series.