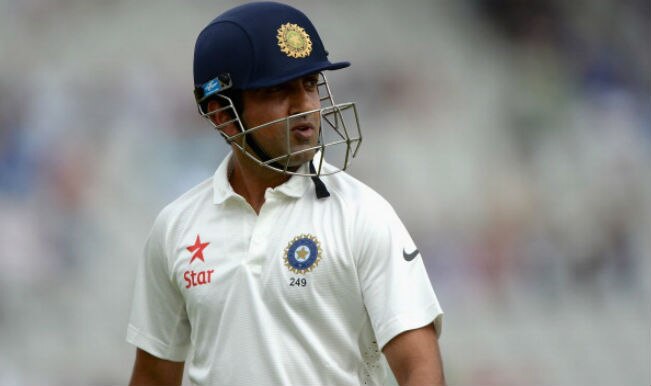 Mahendra Singh Dhoni had won the toss and elected to bat first, a certain Gautam Gambhir was making his return in International cricket, while the batsmen on the other end was almost invincible in the games leading up to this match. India had some of the most gifted batsmen in the world, a batting line up that had seemed much more promising and effective than their seniors did in 2011. But something went wrong…
After some 6 overs into the match on day 1, the Indian score read 8/4. Yes, that's right. People were laughing about the Indian performance, tweetards were tweeting the best oneliners they could come up with and everybody was taking out something or the other from the story that would help them in some way.
But a certain cricket fan in a certain media oriented office hoped that maybe , the worst has passed and better things will follow this disaster of a performance. After India being bowled out for 152, and the English team getting a lead of 215, that particular fan still had the respect in his heart for the Indian batting and hoped that the second innings would see a revival for the Indian side.
The second innings started well, things were looking bright and after all, what can be worst than 8/4. India were sitting comfortably at 53/1 while Pujara and Gambhir looked well set and composed when suddenly the Indian decided that maybe they could better their performance. Thy answered that particular fan in that media oriented office by giving him something worth cherishing.
What could be worst than 8/4 he had asked, how about 12/5 answered the Indian batting line up. From 53/1, they collapsed to 65/6. If they had lost their wickets to a bowler of the caliber of James Anderson or Stuart Broad, the little fan could have forgiven them, but how can the best players of spin in this world get out to a part timer? How can they give him a wicket not on 1 but 18 different occasions?
Just like that little fan, the Indian team has let down almost every Indian cricket fan in this world. All we can say is that they either need to stop playing, make some necessary changes or at the least start playing like they used to.