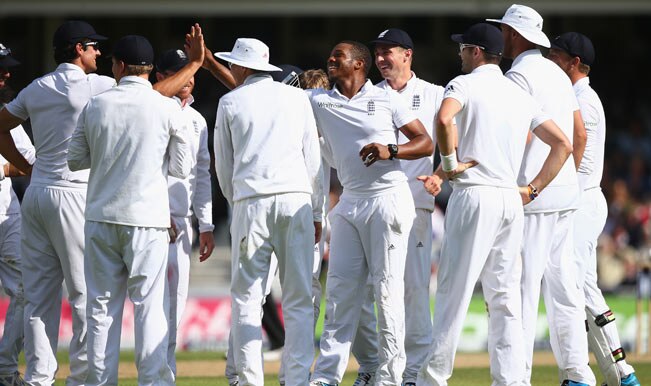 4-0 in 2011 and now 3-1 in 2014, even though India managed to win a Test this time round, but the end result is as shameful as it was three years ago.What makes things even worse is India could not capitalise after winning the second Test at Lords and lost following three Tests, withlast two inside three days.
Expectations started to build-up once India attained a satisfactory draw in first Test at Trent Bridge and then outplayed home team to set up a historic win at Lords. One up in the series India were floored in Southampton and England managed to level the series.
Old Trafford proved to be disaster for India as they displayed spineless performance with batsmen failing to cross 200-run mark. Even in form batsmen opener Murali Vijay and Ajinkya Rahane lost the plot and seemed to have gone astray withtheir touch overnight. MS Dhoni's decision to bat first on a track that assisted bowlers turned out to be a fatal one as England handed India a defeat inside three days to lead series 2-1.
England team which was once in facing the music on and off field suddenly found the impetus while India looked lacklustre. Batsmen kept repeating mistakesand proved that undoubtedly they are flat track bullies.
In fifth and final Test India still had a chance to put up a fight and level series 2-2, but England once again dominated the show and outplayed visitors in every department. Indian batsmen lacked zing and were bowled out twice in around 90 overs, even failing to get past 100-run mark in 2nd innings consequently losing the Test and series 3-1.
It's a cliché that victory or defeat is part and parcel of the game, but the way India lost the series has no excuses. Famed Indian batting became weak-willed and showed no signs of courage, determination and positive attitude.What could have been a breakthrough series for Indian batsmen turned into a disaster. The debate which started three years ago ends exactly at that very point, India continues to flounder in England.