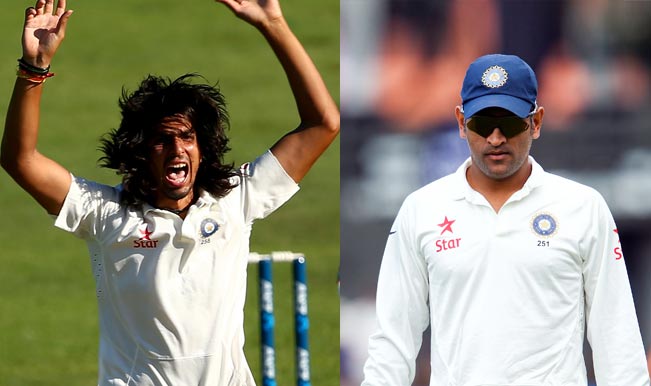 Cricket surely is gentleman's game with all the uncertainties and the match is not over till the last ball is bowled. All these sayings seem to have come true as India looks helplessly after New Zealand came back strongly in the second and final Test being played in Wellington.
The frustation was written all over the Indian cricketer's face as Brendon McCullam and BJ Watling posted a 300 run partnership to pull New Zealand out of definitive losing situation. Having dominated the match for first two days and what looked like innings win over the hosts, the change of events has not gone well with the Indians. The hero of the first innings, Ishant Sharma, was heard using cuss words as he failed to recreate the magic. The stump microphones picked up Sharma venting his frustation. Even captain cool was heard saying not to charitable things to Jadeja.
The test matches are said to be the real test of character by the cricketing gods. And looks like our players started feeling the heat as the Kiwi pair frustrated them by churning them for hours. This is not for the first time when we have heard of such behaviour on the part of Indian team. There have been episodes of scuffle, indecent behaviour and swear words flying all around on the ground.
Indian team is having tough tour and 2014 has not been very blissful either as they still have to record a win. Coming from a whitewash in the ODI series to being beaten black and blue in the first Test match, they are is desperate search of win.
Lets just hope the momentary frustation does not affect the team bonding as they get ready for the big events ahead.