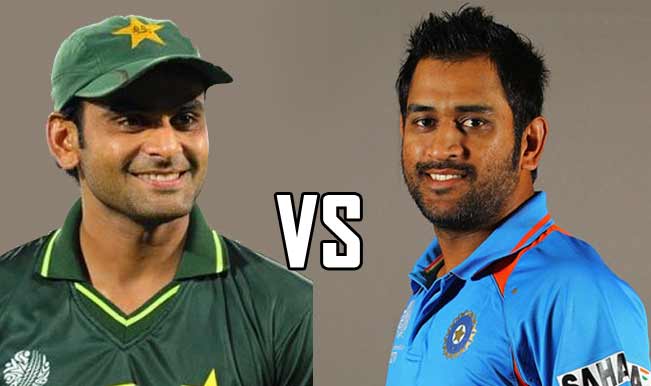 We all know today is Friday but 13th? Well it does not seem to fit in. To clear your confusion ICC World Twenty20 2014 has reached its 13th match of the tournament and the teams playing the 'thirteenth' match are India and Pakistan. There are already several superstitions, chants, prayers; blessings started flowing from the respective crazed nations. But to be really true, will the Friday, 13th omen have its play on this game of rivals?
In less than a month's time, arch-rivals India and Pakistan will be facing each other again after Asia Cup 2014. In this 13th match of the ICC World Twenty20 2014, both the teams would enter the Shere-Bangla National Stadium in Dhaka with only one agenda – a win at any cost. India and Pakistan would like to mark their superiority over the other in this shorter version of the game.
Pakistan would boast of psychological advantage and having an edge over India, with a win in their last encounter but the fact that they have never won against the Men in Blue in any of the three matches played in the ICC World Twenty20 tournament would also be hovering in their minds. Pakistan team under the leadership of Mohammed Hafeez would not only wish to register the first win against their neighbours but also start the campaign on a high as defending the cup.
On the other hand India should feel relaxed with the return of their regular captain, Mahendra Singh Dhoni, who missed the Asia Cup 2014 due to side strain. His return is already seen as threat in the other side's dressing room and the India fans would hope that their Captain Cool does justice to the trust bestowed upon him.
There is already a lot of buzz around this match, with few former players claiming it not to be the 'it' match of someone's career while for many the match holds the most important place. Whatever may be the case India vs Pakistan has its special place in the hearts of ardent fans across the two nations and individuals belong to them globally.