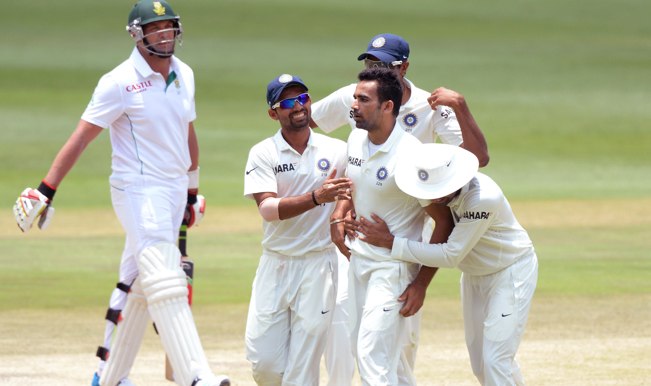 People were expecting a demolition job in India's first test match on South African soil; instead they got one of the closest and most exciting Test matches in recent history. The much-maligned Indian pace attack finally came good, ripping through the South African batting in the first innings. Set a target of 458 for victory, the South Africans fell just eight runs short of achieving the highest run-chase in test cricket. India had an entire day to take the final eight wickets but De Villiers and Du Plessis put up a majestic stand of 205 runs. There was one stage where it looked like the game was over with the South Africans needing just 64 runs in 16 overs but then Ishant Sharma bowled De Villiers and Mohammed Shami dismissed Duminy and Du Plessis was run out. This prompted the Proteas to play it safe for a draw, giving a rather anti-climatic end to one of the most thrilling run chases of all time.
We look back at some other Test matches where the gap between victory and defeat was often very thin:
Tied Tests 
Australia vs West Indies 1960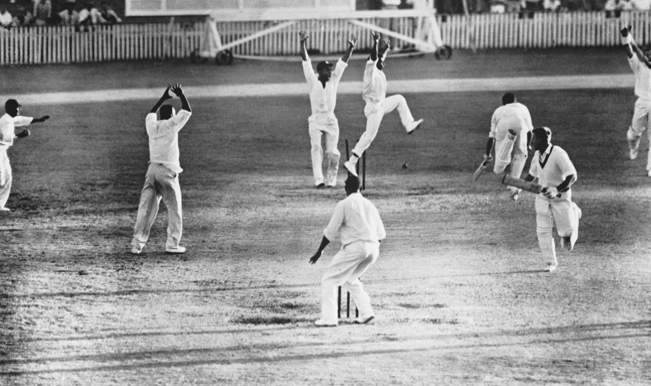 The first ever tied Test was played at the Gabba in Brisbane and involved an iconic knock from Garfield Sobers in which scored a quick-fire 132 in the just 174 minutes, something unheard of in the pre-T20 era. In the 2nd innings, Australia was set a target of 233 runs to win and they looked on course after a 7th-wicket partnership of 134 between Alan Davidson and Richie Benaud. In the eight-ball over (that was the norm in those days), Australia had three wickets in hand and needed just six runs to win. However, Benaud was caught behind after trying a hooked. After the sixth ball was bowled, Australia just needed one run to win with one wicket in hand but Joe Solomon run out the batsmen as they attempted a quick single to bring an end to the first tied test.
India vs Australia 1986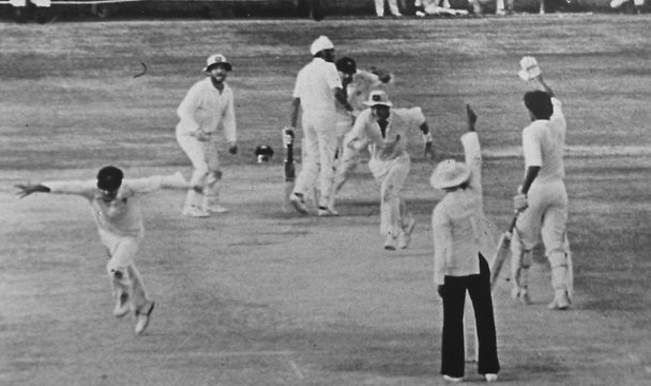 The second tied test involved India and took place in Chennai. Dean Jones was Australia's standout performer as he scored 210 runs – the highest score by an Australian in India – and teammates David Boon and Allan Border also scored centuries to declare at 574 for 7. India thankfully managed to avoid the follow-on by scoring 397. The Aussies then declared at the end of the fourth day setting India a stiff target of 348 to win. India made a strong response to reach 291-5, riding high on Gavaskar's 90. However, the tail crumbled to leave India needing just four runs of the last over. Ravi Shastri and Maninder Singh were left with and Shastri managed to take a two and a single leaving Singh on strike, and was given out leg before wicket after a voracious appeal from the Australians.
Drawn Tests 
Along with the aforementioned two tied tests there have been two others tests which finished on level scores with the winning team with having wickets in hand but just ran out of time. The first of these took place between England and test novices Zimbabwe in 1986.
England vs Zimbabwe 1996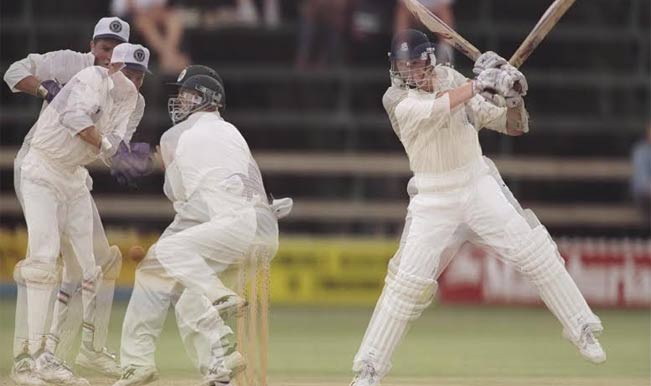 The match will always be remembered when the Zimbabweans, not really known for their cricketing skills, employed the dark arts of cricket to perfection. That and a horrible run of umpiring by Ian Robinson who simply didn't call wides saw the match end with England and Zimbabwe on level scores.
India vs West Indies 2011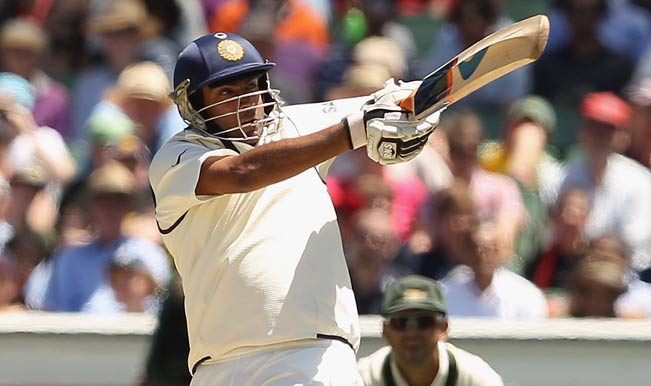 The match took place in Mumbai and India already led the series 2-0. Chasing 244 to win, India ended up on 242-9 with R.Ashwin getting run out on the last ball of the innings. Since, India had a wicket left, the match was also deemed to be drawn instead of tied.
Along with these there have been two test matches that were deemed the closest as far as margin of victory was concerned:
Closest margins by runs 
West Indies vs Australia 1993 (West Indies beat Australia by 1 run)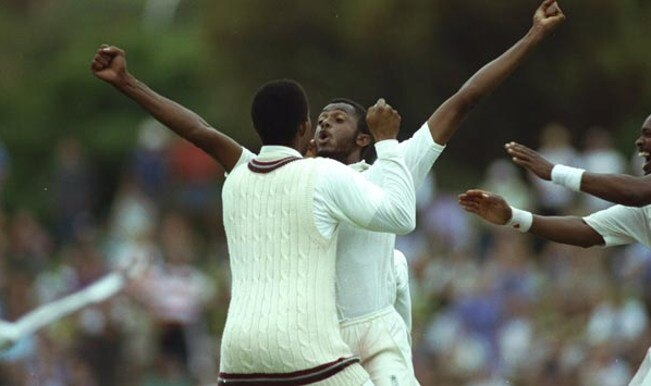 The closest test cricket victory of all time occurred in the match that took place between West Indies and Australia in 1993 when Australia chasing 185 to win fell just short by an agonising one run!
England vs Australia 2005 (England beat Australia by 2 runs)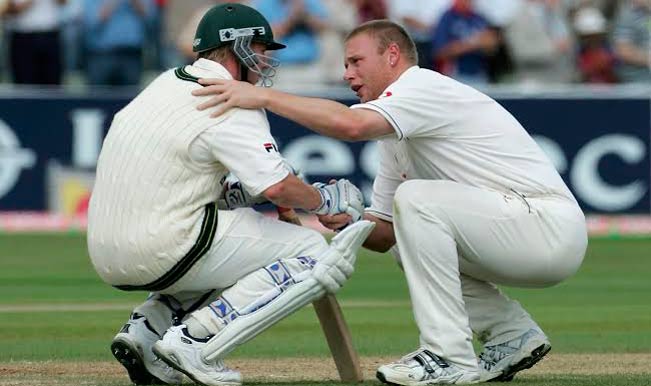 Another exciting fixture took place in this series when England finally recovering the Ashes from Australia after 16 years. England's chances looked bleak after losing the first Test in the series, but England did rather well and set Australia a target of 281 in the second innings. Bret Lee and Shane Warne almost took Australia to victory after adding 45 runs for the ninth-wicket until Warne got out with dismissed by hit wicket. 11th man Kasprowicz was surprised by a bouncer which it later emerged wasn't out since his glove wasn't in contact with the bat handle. England would go on to win the series 2-1 and win the series after a long time.