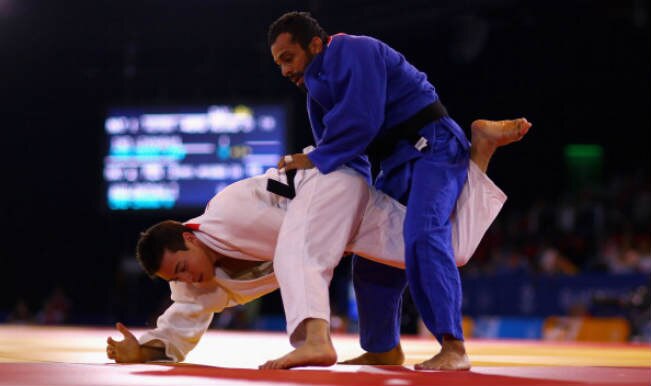 Glasgow, Jul 24: Indian judoka Navjot Chana had to settle for the silver medal after he lost the final bout of the men's -60kg category to England's Ashley McKenzie in the 2014 Commonwealth Games at the Scottish Exhibition and Conference Centre (SECC) here on Thursday. The 30-year-old Chana was nowhere near his best during the final round. He picked up three penalties during the bout as McKenzie emerged the clear winner.
Navjot Chana's medal became the fourth medal for the Indian contingent of 215 athletes at Commonwealth Games. It was double delight for India as Manipuri girls Sanjita Khumukcham and Mirabai Chanu Saikhom won the gold and silver, respectively, in the women's 48kg category to open the country's medal count from the weightlifting competitions at the Clyde Auditorium here on Thursday.
However, it was the end of road for Manjeet Nandal, who lost his men's -66kg quarter-final bout to English Colin Oates, who picked up a shido just after the first minute but finished it off with an ippon. It has been an impressive show by Nandal who won both his bouts (round of 32 and 16) in comprehensive fashion. The 24-year-old from Haryana first beat Malta's Jeremy Saywell by O-Soto-Gari.