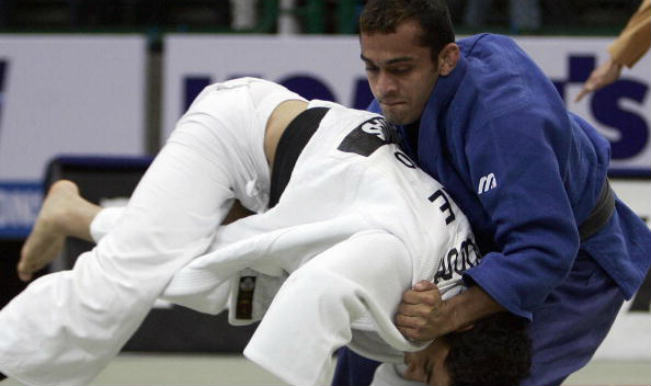 Glasgow, Jul 24: Indian judokas Shushila Likmabam and Navjot Chana assure two silver medals at Commonwealth Games 2014. Sushila Likmabam will take on host nation's player Kimberley Renicks in the 48 kg category for the gold medal match that will take place on July 24 at the Scottish Exhibition and Conference Centre (SECC) here on Thursday. Navjot Chana will next face 25-year-old Ashley Mckenzie in 60 kg category final.
Shushila (-48kg) qualified for the women's semi-final while Meerut girl Shivani lost her Round of 16 match in the -57kg category. Shivani suffered since she picked up three consecutive shidos against Canada's Jessica Kimklait. Shushila first beat Cameroon's Marie Medza Effa in the Round of 16 and then got the better of Australian Amy Meyer in the quarter-final where she picked up three shidos but got an ippon, full point.
Nandal won both his bouts in the men's -66kg preliminary Round of 32 and Round of 16. The 24-year-old from Haryana first beat Malta's Jeremy Saywell by O-Soto-Gari. Next up, Nandal got the better of Asa Weithers of Barbados. He had a shido, penalty, in the first minute but he also had two waza-ari to seal the bout comprehensively, entering the last eight.
The 30-year-old Chana, who is employed with Punjab Police, also booked his place in the quarter-finals of -60kg with a convincing win over 23-year-old Tom Pappas of Australia. Chana had three shidos, minor violations, but managed two yukos to finish off in style.