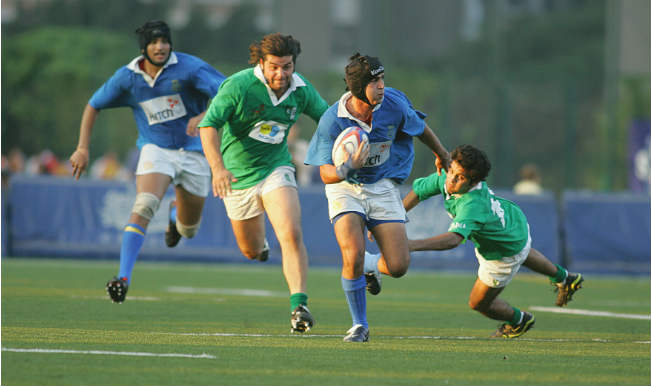 New Delhi, Jun 17 : The Indian rugby team has qualified to participate in the Asian Rugby Football Union's Asian 5 Nations (A5N) Division-III Tournament (West) to be held in Lahore between June 18-22. The final leg of the A5N Div-3 (W) will feature teams from Uzbekistan, Lebanon, India and hosts Pakistan.
After a 16-day national training camp ends today, the team will depart for Pakistan tomorrow. The squad is coached by New Zealander Pale Tauti (who currently plays for the Hong Kong National team and coaches the HK Under-20 team) while Kamaldeep Dagar from the Delhi Police has been named captain.
The Indian National Team:
Forwards: Suresh Sajwan, Parvinder Singh, Mukesh Mankotia, Naresh Kumar, Prashant, Monu Yadav, Sukhdeep Singh, Neeraj Khatri, Surinder Singh, Nitin Dagar, Amit Lochab, Kamaldeep Dagar, Jagga Singh, Shokdender, Balakrishna Vaka.
Backs: Sujai Lama, Gautam Dagar, Rohit Sivach, Bikash Jena, Vikas Khatri, Samser Singh, Deepak Dagar, Uthaya Sankar, Rakesh Lochab, Sumit Singh, Akash Balmiki.
Management: Pale Tauti, Manas Kumar Jena, Nasser Hussain.