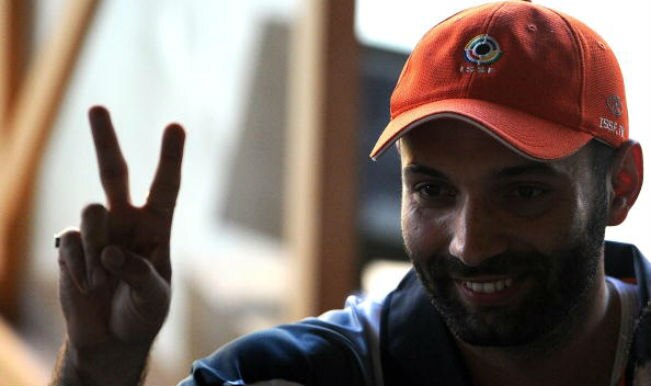 The Day 6 of the Commonwealth Games comes alive for India as Indian shooter Harpreet Singh won silver medal in 25m Rapid Fire Pistol Men's event. After a disappointing start India's flag-bearer and the title favorite Vijay Kumar failing to qualify in 25m Rapid Fire Pistol Men's final event, it was his fellow Indian participant Harpreet Singh who shot silver for India.
Harpreet who maintained a perfect top three ranking during the qualification of the 25m Rapid Fire Pistol Men's event finished fourth with 281 points. But in the finals event he did not let go of the medal tally as he clinched the tie shootouts. It was Australia's David Chapman who won the gold in men's 25m rapid fire pistol final.
Overall  this is 14th silver medal for India who take their medal tally to 28 that also includes 7 gold and 7 bronze. From the shooting contributions point of view, this is also 14th medal from the Indian shooters. They have also fetched highest number of gold medal this Commonwealth Games with 4 gold medals from the likes of Jitu Rai and Abhinav Bindra.
Get Commonwealth Games 2014 Complete Schedule of Indian Players Here