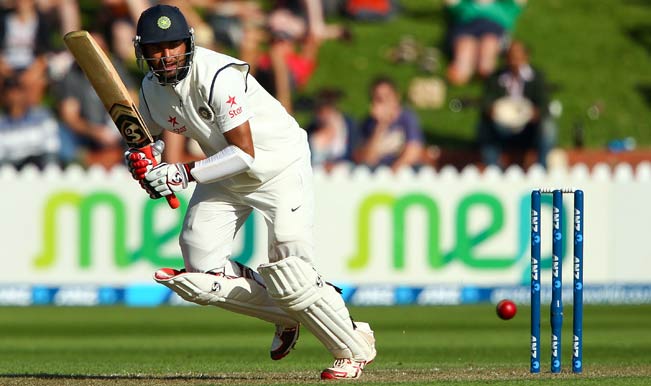 It is very important on a long tour to play practice matches, particularly when an Asian team is touring England, where conditions are alien and also when you have been drubbed in the past. Memories of 2011 haunt Indian fans, when Team India failed to win a single test and lost series four-nil. India opened their 2014 tour of England with a draw against the county side Leicestershire.
Batsmen did reasonably well in their first outing on English soil this season and had good numbers right next to their names. Even though conditions favoured bowlers, Indian seamers could not bowl out their opponent in a rain hit game and also leaked too many runs. Now as India face another county side Derbyshire in a three-day practice game, we take a look at what team India expects at the end of three days play.
1)      Fast bowlers: Indian squad is packed with as many as five frontline seam bowling options plus military-medium Stuart Binny, a decent choice in English conditions. Going back to first practice match MS Dhoni used all these bowlers but Ishant Sharma, the senior most bowler on tour along with Bhuvneshwar Kumar were the least impressive. It is likely that India will go into the first Test with three prime fast bowlers and both Ishant and Bhuvneshwar are first choice for Dhoni. Practice game against Derbyshire should give India an idea who three seamers fit in their scheme of things. Dhoni will once again try out all these bowlers and will hope that he finds his top three.
2)      Spinner: Ravichandran Ashwin and Ravindra Jadeja form the lone spinning option for India. Ashwin's overseas record and Jadeja's ability with bat may give latter an edge to be in the playing XI, but Indian think tank still needs a lot to do as Jadeja was far from threatening against Leicestershire and Ashwin bowled only two overs. Impressive of these two will definitely get a nod ahead and thus give Indian team a ''selection breather''.
3)      Openers: Gautam Gambhir is on his comeback trail and has made a strong case to be back as an opener with a half-century against Leicestershire. Shikhar Dhawan too notched up his half-century before he was taken off the field. Murali Vijay did not had a decent outing and scored lowest of the three openers. There are questions over Dhawan's injury but if he takes field against Derbyshire it will mean he along with Gambhir and Vijay will fight for the two opening slots. India will most likely go with the two in form batsmen, so all three of them will have to make most of this opportunity.