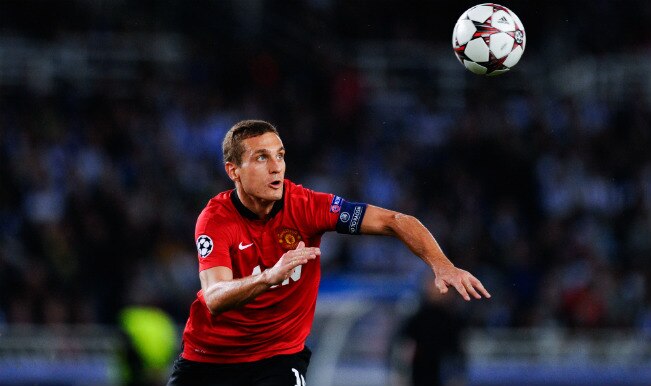 Current Manchester United captain Nemanja Vidic will join Inter Milan on a free transfer in the summer. Vidic had announced last month that he would no longer be staying at Manchester United as his current contract with the EPL club will expire at the end of the season. (Read: 7 movie characters that Nemanja Vidic can play)
The Italian club have confirmed that the Serbian defender will move to San Siro and is believed to have signed a two-year deal with Inter Milan. The contract has an option of a third year, in a move believed to be worth in excess of £18m in pre-tax earnings to the player.
Manchester United manager David Moyes said last month the decision to let Vidic leave had been "mutual", although sources close to the 32-year-old claimed that Nemanja Vidic had very well been open to the possibility of staying. Vidic's move will end an eight-year connection with United, with whom he has won five English Premier League titles and one Champions League.
The Serbian is the first player to sign for Inter Milan who are believed to be interested in signing Patrice Evra as well. He will will link up with Serbian midfielder Zdravko Kuzmanovic.
Nemanja Vidic is also likely to come up against his Old Trafford colleagues in one of his first games for Inter with the sides due to meet in a pre-season friendly tournament in America.