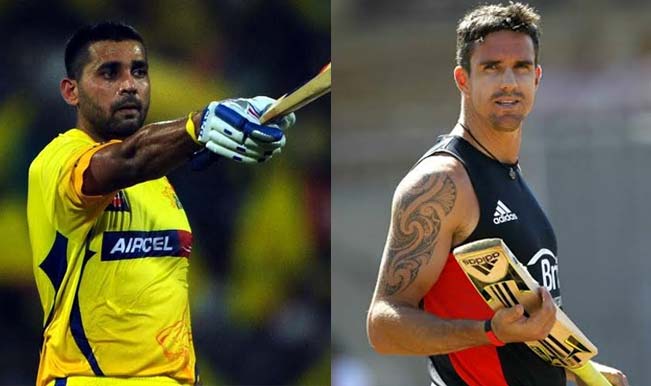 Bangalore, Feb 12: Delhi Daredevils bought maverick former England captain Kevin Pietersen for a whopping Rs.9 crore in the players' IPL 2014 auction for the seventh edition of the Indian Premier League (IPL) here Wednesday.
India's Test opener Murali Vijay, who was earlier with Chennai Super Kings, was also bagged by the Daredevils for a handsome Rs.5 crore. Vijay was the first cricketer to go under the hammer at the IPL 2014 auction.
The IPL 2014 auction list of 514 players features 219 capped players (169 Indians and 50 overseas players) and 292 uncapped players (255 Indians and 37 overseas players).
In IPL 7, there are 16 marquee players and they have been divided in two sets of eight each.
There are 30 players, including 11 Indians, with a maximum base price of Rs.2 crore (US $320,000 approximately) at the IPL 2014 auction. IANS