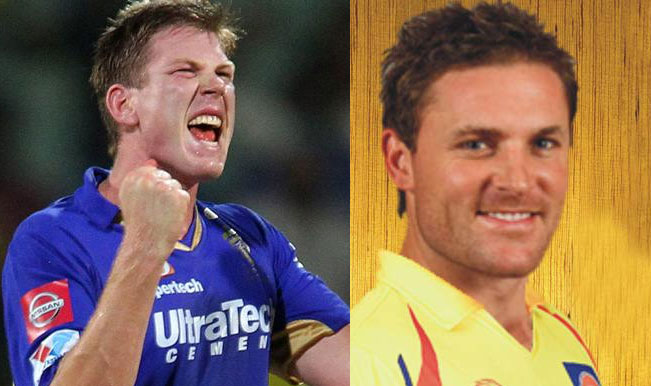 Both Chennai Super Kings and Rajasthan Royals will look forward to have an upper edge when they face each other at the Dubai International Stadium for the first time in IPL 2014. Coming into the match with fifty per cent winning records, there is no clear favourite here. Despite Chennai Super Kings emerging more balanced team of the two, one cannot take chances with 2007 champion Rajasthan Royals. Shane Watson, captain of Rajasthan Royals in company of mentor Rahul Dravid would expect the team to pick from the loss against Kings XI Punjab and come down heavily upon Chennai Super Kings.
What makes the encounter between the two sides interesting is the unpredictable nature of the match. Both CSK and RR boast of some fancy names that have the potential to change the course of any match. We take a look at some of the interesting mini battles that will set the ball rolling at Dubai International Stadium.
1. Brendon McCullum vs James Faulkner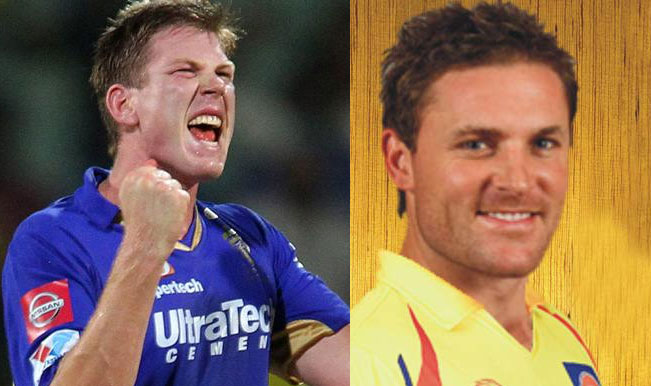 New Zealand wicketkeeper-batsman Brendon McCullum is one class batsman, we all know. But the way this CSK opener has been playing is incredible to watch. He was flawless against KXIP and was ruthless the front line pacer like Mitchell Johnson. His ability to score quickly with some innovative shots will have to be kept in check by Rajasthan Royals' James Faulkner. Faulkner was economical against Punjab batsman till Maxwell and Miller mayhem party began. It will be interesting to watch his tricks against the aggressive McCullum.
2. Sanju Samson vs Ravichandran Ashwin
Young Sanju Samson's knock of 52 might have been overshadowed by Glen Maxwell's crackling 89 and David Miller's blitzkrieg 51* but he should be optimistic about the knock that propelled Rajasthan Royals post a mammoth total of 191. Undoubtedly the more aggressive in his partnership with Shane Watson, Samson played his shots freely. He will now face the challenge in form of R Ashwin, who is also playing some good cricket. Tackling Ashwin at the Dubai Stadium can be tedious task for young Samson.
3. Suresh Raina vs Kane Richardson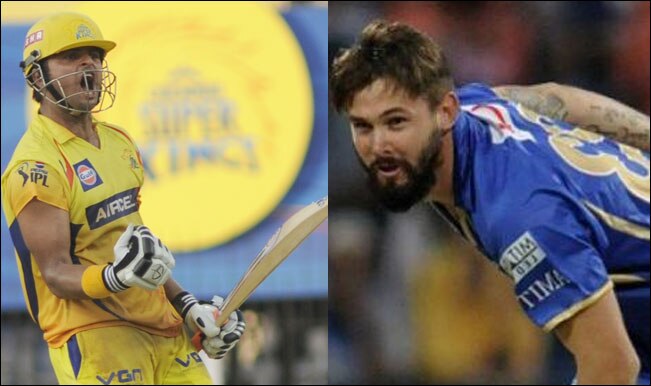 Suresh Raina is a pro at IPL having played more than 100 matches for his side. One of the most valuable players, Raina has been delivering for his team time and again. To stop this juggernaut is Rajasthan Royal's young Kane Richardson who is kept in side ahead of more seasoned campaigner Tim Southee.
Look at any which way the match promises to be a treat for the cricket lovers. Do let us know in the comments section below which player makes