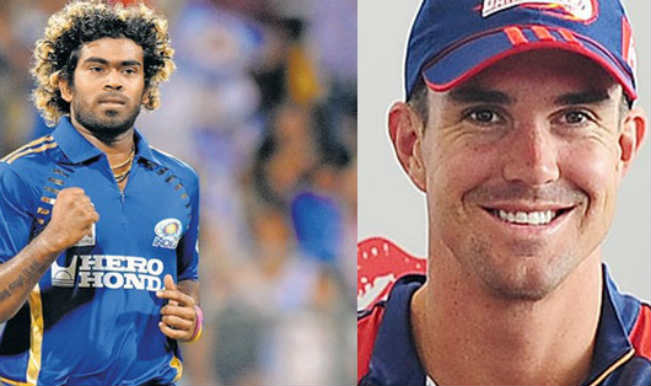 When Mumbai Indians and Delhi Daredevils take field against each another in the evening, eyes will not only be on the result but how the action unfolds as both teams have flamboyant players in their ranks who can dazzle the evening with their enthralling skills, we take a look at some battles within the battle.
Lasith Malinga vs. Kevin Pietersen
Kevin Pietersen may have recently come up with a video on how to play Lasith Malinga, but now he finds himself in the centre of action against the ''Slinga Malinga''. Pietersen has just played one match this season so far while Malinga has already produced some fiery spells. It will be interesting to see how KP keeps Malinga out of the equation if he gets a chance to face him.
Zaheer Khan vs. Left-Handers
Zaheer Khan relishes bowling against the left-handers and in Delhi Daredevils batting line-up he has two left-handers to bowl to, first up he will challenge young Quinton de Kock with the new ball and his ability to swing the ball away from left hander can put DD opener in all sorts of trouble. Next in the middle order he has in-form JP Duminy. Captain Rohit Sharma may bring in Zaheer when Duminy comes out to bat and will be quite a contest to see how the Khan curtails him.
Rohit Sharma vs. Mohammad Shami
Mohammad Shami may have been struggling in keeping the run flow in check but he still has a pivotal role up his sleeve to provide his team with breakthroughs and Rohit Sharma in the opposition has key role to play with the bat. Both these players are integral part of Team India and will be pretty much aware of each other's weaknesses and strengths