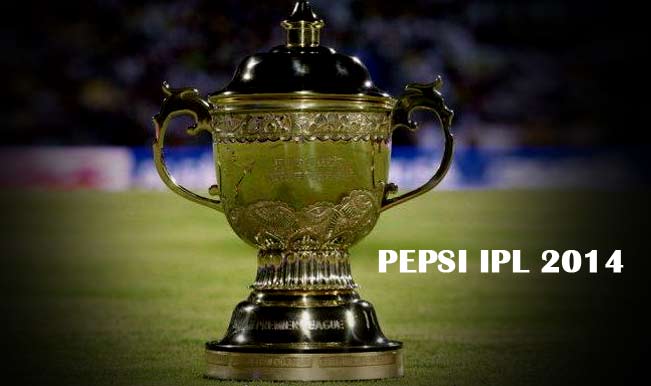 (Catch all the Live Scores, Live Updates and Team Analysis with special focus on players here)
IPL 2014 begins with the first leg in UAE for the first 20 matches. After the exclusion of Pune Warriors side, IPL 7 kick starts with the original number of eight teams playing for the ultimate IPL 2014 title glory. The format of the points remains the same with each team gaining two points for winning every match.

With the matches being distributed in different legs to be played in UAE and then coming back to India, there would be no home and away matches concept during the entire tournament. Nevertheless each side would be facing each other twice in the round robin matches. The top four teams qualify for the semi-finals.
The teams that are knocked out in the play-offs qualify for the Champions League T20 2014. In IPL 2013, the four teams to qualify for the Champions League T20 were Chennai Super Kings, Mumbai Indians, Rajasthan Royals and Sunrisers Hyderabad. Get ready with your calculators as the tournament promises to be lot dependent on the those minute difference between net run rates, single point difference and lot more.