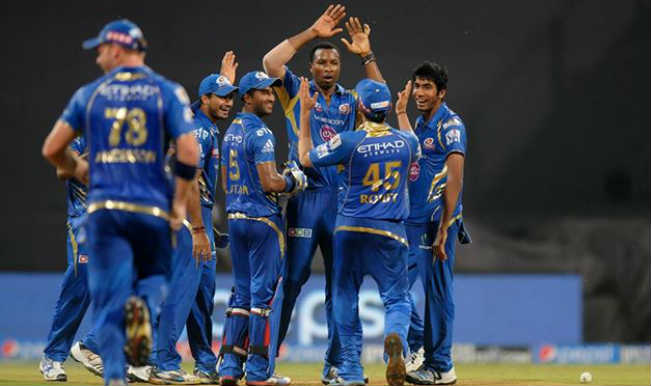 Mumbai Indians is the most excited team to return back to the Indian soil and their reasons are very obvious. They have managed to finally break the losing streak to register their first win against table-toppers Kings XI Punjab. They repeated their act against Royal Challengers Bangalore. In their third match in India, they face the daunting Chennai Super Kings that are coming off an all-department failed match against Kings XI Punjab. Both Mumbai Indians and Chennai Super Kings have provided great deal of entertaining contests on the previous occasions. In their first leg, CSK defeated MI by seven wickets. For Mumbai Indians every match is like a knock-out and any slip-up in any of them will virtually leave them out of contention from the place-offs.
Mumbai Indians
X Factor: Mumbai Indians look in shape with Captain Rohit Sharma showing glimpses of form. Mumbai Indians players have all been very aggressive in their approach. Playing in front of the home crowd at Wankhede Stadium, their confidence touches sky. They were brilliant against KXIP and RCB.
Watch out for: Kieron Pollard, Rohit Sharma.
Kieron Pollard is Mumbai Indians big card. They have always huge expectations from the burly all-rounder. His aggressiveness got him caught in an ugly-spat with Mitchell Starc in last match with Royal Challengers Bangalore, but you cannot rule out the contribution he makes to his team with his big shots, quick wickets and brilliant fielding. Mumbai Indians Captain Rohit Sharma looked like a shadow of himself till he fired a superb 59 not out.
Weak point: The consistency is a big problem for Mumbai Indians. The likes of Corey Anderson still need to show their real worth in the side. Quick early wickets at top put Mumbai Indians in a pressure-cooker situation.
Chennai Super Kings
X Factor: Their consistency is their biggest weapon for the side. No matter however bad shape they might be in, you would never find CSK out of the top two, which is sheer brilliance. Their combination of foreign players and domestic is probably the best in the tournament.
Watch Out for: Suresh Raina, Brendon McCullum
Chasing a target of 231 is never going to be easy, almost impossible for any side, but the way Suresh Raina played in the last match against KXIP, it was his attitude that was commendable. And such was the approach by Brendon McCullum who has so far made 314 runs in IPL 2014. He along with Dwayne Simth has formed a formidable combination at the top of iininngs.
Weak point: The biggest reason for worry is the way Chennai Super Kings looked blank against KXIP when their plan A failed. They looked out of options. The spin attack also looks toothless with R Ashwin and Jadeja going for plenty.
IPL 2014 Schedule: All Match Fixtures and Complete Time Table of IPL 7