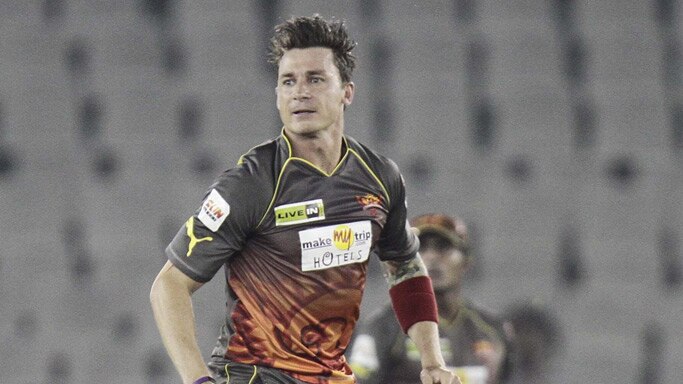 The match between Sunrisers Hyderabad and Rajasthan Royals is a very interesting matchup as both the teams have deemed as contenders for the title in this year's IPL.  SRH, who has a very solid batting lineup backed up by an equally solid bowling lineup, will look to outperform the opposition who is equally well matched in both the departments. If there ever was a battle that would end up in a tie, it would be this one.
Sunrisers Hyderabad:
X Factor: The bowling line up which includes the likes of Dale Steyn, Irfan Pathan, Bhuvaneshwar Kumar, Amit Mishra and Karan Sharma. This bowling attack of SRH boasts of being an all out international attack, leisure in its own right. Also it would be interesting to see Dale Steyn and Bhuvaneshwar Kumar open the bowling in the power play overs.
Watch out for: David Warner, Aaron Finch.
The two of them open the batting for Australia in the limited overs format and you might see them doing the same for the SRH team. Since they have so much experience batting together, they would hardly have any problem in communication, a problem faced by most of the teams at the start of the tournament. The SRH fans can surely expect big hits in the opening overs.
Weak point: The lack of big Indian names in the batting line up can hurt the composition of the team. Shikhar Dhawan is the only Indian batsman that has some experience in combating with the pressure of a big game, but the form of the elegant southpaw is a question in itself.
Rajasthan Royals:
X Factor: the X factor of the RR team has to be the fact that they managed to retain almost all their important players from the last season and then added a couple of really good all rounders to it.
Watch out for: Steve Smith, Shane Watson.
The RR team features a lot of Aussie players and almost all of them are world class options to include in the team. But Steve Smith takes the choice because of the natural charisma and confidence this all rounder carries on the field. Shane Watson on the other hand is Shane Watson. He might not be in that great a form, but the explosive all rounder doesn't need form to be a danger to any team. just the mere presence of a Shane Watson can bring chills down the spine of an opposition.
Weak point: There is a change in leadership for the RR in this year's IPL. And if there is anything can hinder the effectiveness of the amazingly stable RR side is a bad leader. We can only hope that the team does well under Shane Watson as they did under Shane Warne and Rahul Dravid.