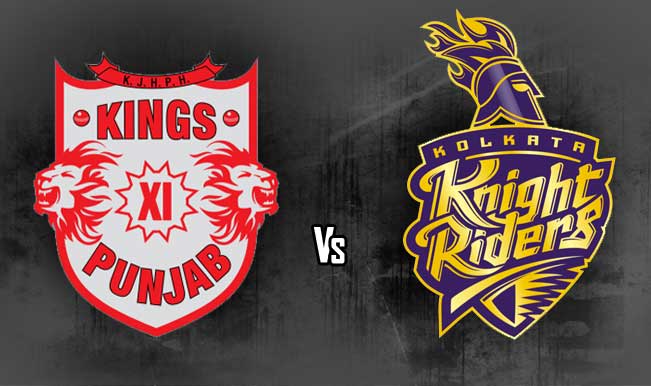 Business end of IPL is here and to get the ball rolling Kings XI Punjab face Kolkata Knight Riders at latter's home venue Eden Gardens. The winner of this match will progress to the finals as the crow flies. KXIP finished on top while KKR second best and it gives loser of this match an opportunity to qualify for finals by playing the Qualifier 2, wherein they will face winner of Eliminator, but both teams will look to avoid such situation and give their best shot. As these two teams set-up for a riveting contest we take a look at some duels, in facthow the match-winners from both the sides pit against each other.
Yusuf Pathan vs. Mitchell Johnson
''Better late than never'' it is a cliché but worth using here. Yusuf Pathan was as silent as ''dead insect'' with his bat but in last game against Sunrisers Hyderabad he clobbered the bowlers and helped KKR seal second spot toppling CSK, a match-winning performance that was.Mitchell Johnson has not fired yet. The form he was in coming into the IPL he certainly was rated high and seen aspotential game changer but somehow he has not managed to dazzle. With Pathan hammering Dale Steyn for 26 runs in one over, this Australian speedster will have his work cut out and who knows it is also ''better late than never'' for him.
Sunil Narine vs. Glenn Maxwell
What makes Sunil Narine the dangerous T20 bowler? The answer is not difficult to find, his variation the mystery he brings into play and leaves bestof batsmen nonplussed. And if you have such a bowler in your line-up then to stop a batsman like Glenn Maxwell should be his priority. Maxwell has taken opponents by storm and unsettles any bowler in the world with his inimical batting. Narine vs. Maxwell battle holds key how the result will shape up.
Robin Uthappa vs. Sandeep Sharma/Parvinder Awana
Be it Sandeep Sharma or Parvinder Awana whoever gets a nod ahead in the playing XI faces a stiff task of curtailing Robin Uthappa who is the leading run scorer in this IPL so far. Uthappa has scored 613 runs and in his last nine outing he has consistently scored above 40 runs thus dominating early on. Both Sandeep and Parvinder are capable of providing breakthroughs and will be interesting to see who gets place in the line-up and then how he manages to tackle Uthappa.
Watch the live streaming of IPL 2014 Qualifier 1 between Kolkata Knight Riders and Kings XI Punjab here