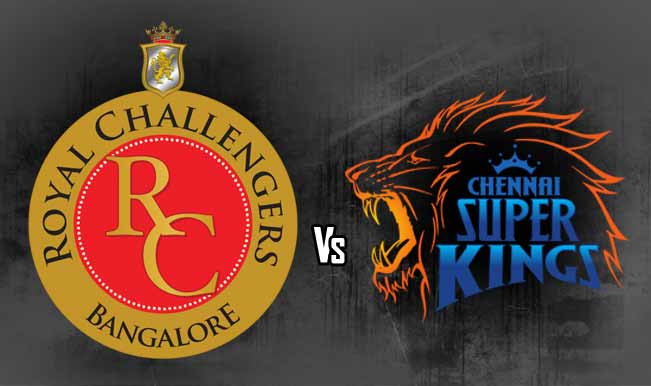 Dead-rubber fixture is a worst thing that could happen to a tournament but it's not the case with IPL. Even though Royal Challengers Bangalore and Chennai Super Kings game is a dead-rubber it will still have millions attracted, such is the following of cricket in this part of the world. RCB will look to walk out of the tourney with a win in front of the home crowd while CSK will be eyeing for second spot on points table and for that they have to beat RCB. Now then, as both teams have a reason to play for we take a look at some duels that could make things better (attractive) for a spectator.
Virat Kohli vs. Ravi Ashwin
Virat Kohli was nowhere near to his usual best in the tournament but in last two innings he has started to get in his groove and M. Chinnaswamy wicket will perhaps be best for Kohli to end on thumping note. Ravi Ashwin has been economical but he has not picked too many wickets his team would have liked to. Before moving into playoffs it's an opportunity for Ashwin to set things in order. Wicket of RCB captain will be a hard nut to crack but Ashwin will be out there and try deceiving Kohli.
Yuzvendra Chahal vs. Dwayne Smith
Dwayne Smith has been in absolute killer mode every time he comes out to bat. He starts attacking right from the first ball and makes it difficult for bowlers to settle down. Yuzvendra Chahal has been the find of the tournament for RCB, he picks wickets and is economical as well. In Last game he was taken for cleaners and now he will be looking to bounce back. With runs hard to score off his bowling it will be interesting how Smith takes on this leggie.
AB de Villiers vs. Mohit Sharma
AB de Villiers is the leading run scorer for RCB this season and has been consistent as well. He scores quickly in the middle and it gets hard to stop him once he gets going. Mohit Sharma will love to have his wicket in kitty. Mohit was closing-in on to take the purple cap but he went wicket less in last game and is now at third place.