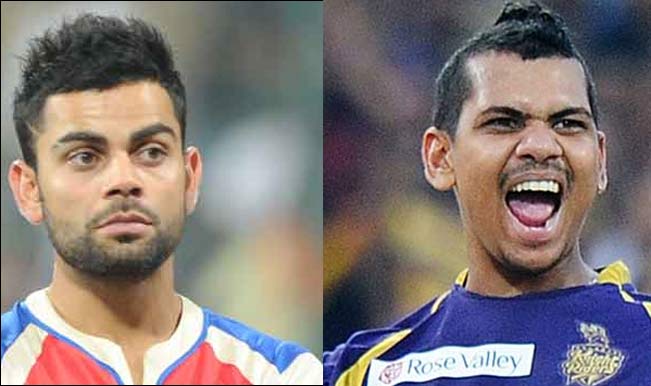 Both Royal Challengers Bangalore and Kolkata Knight Riders have played against the same opposition in form of Mumbai Indians and Delhi Daredevils. Well RCB remains unbeaten in their matches, KKR faced defeat against Delhi Daredevils and would look forward to returning to winning ways. The team decorated with stars and would be interesting to watch these magnificent individuals take on each other.
We take a look at the interesting mini-battles going to take place in the match.
Virat Kohli  vs  Sunil Narine
One is the captain of Royal Challengers Bangalore while other is the leader of KKR's bowling attack – we are talking about Virat Kohli and Sunil Narine.  It will be interesting to watch the flamboyant Virat Kohli take on Sunil Narine spin attack.
Morne Morkel vs Yuvraj Singh
Kolkata Knight Riders Morne Morkel is probably one of the best bowlers playing at present in IPL 2014. The unbeatable accuracy, his line and length makes him one of the deadliest to play. While on the other hand is Yuvraj Singh who is still returning in form. Yuvraj Singh has been a tad uncomfortable against the short pitched deliveries, something Morkel is very good at delivering.
Jacques Kallis vs Mitchell Starc
The most experienced player that does not boast of some fancy hits during his knock, but Jacques Kallis ability to anchor the innings and in controlled pace is unbelievable. He was fantastic against Mumbai Indians in the opening match and would look to do the same against RCB. He would be facing the young Mitchell Starc who is slowly gaining momentum with good bowling attack.