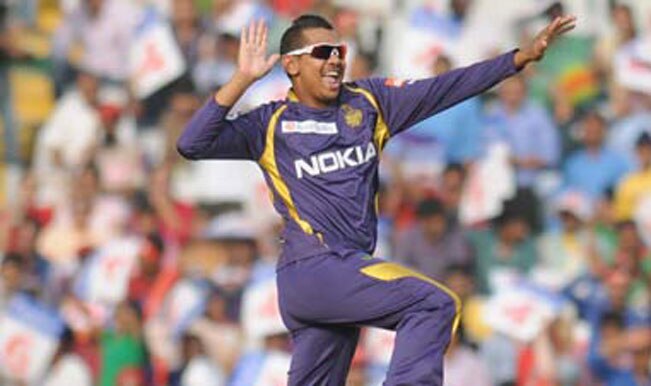 Soothsayers of T20 cricket might look at the year 2014 as it has panned out so far and probably hide their faces, and with it their predictions, in embarrassment. An art that was supposed to die has reinvented itself in the most fascinating way for cricket. Suddenly, wicket-taking spinners are in demand. The new trend calls for the need of attacking leg spinners. And when I say this, I'm not even talking about Test cricket.
The opening match of the Indian Premier League (IPL) 2013 showed ample proof of that. Not only did the trio of Sunil Narine, Shakib Al Hasan and Piyush Chawla strangle the Mumbai batsmen, they showed that the shortest format still reserves a very special place for attacking spin bowling. The thought is forward moving from what was witnessed in the recently concluded ICC World T20 and not based on a premature assumption of just one IPL match. And thus, if Harbhajan Singh and Pragyan Ojha continue to bowl the way they did in the opening encounter, Mumbai Indians aren't going to have an easy ride this season. Because apart from these two, the defending champions don't have another good slow bowling option to bank on.
On the other hand, teams like Kolkata Knight Riders and the Chennai Super Kings are likely to benefit for having a superb line-up of spinners.
The way the format has developed and matured over the years, it has made for a wonderful spectacle. Players have evolved, captains have reinvented their strategies and the general notion that it is all about throwing your bat at everything has changed.
During the initial years of the format, a lot of experts questioned the power balance between batsmen and bowlers in T20 cricket to which Zaheer Khan had replied saying that the pressure is always on the batsman to score runs and not the bowler. Over the years, it has proved that every art, every skill and every invention, if good, has a place in the game. T20 cricket is not a death-knell for wicket-taking spinners. Back in early 1990s many had felt the same way with the growth of One-Day Internationals. But then emerged the finest era of spin bowling with the rise of Shane Warne, Muttiah Muralitharan, Anil Kumble and Saqlain Mustaq almost simultaneously.
With the current growing trend, one hopes that among all the fancies of flat tracks and short boundaries for batsmen, in times to come, there will be an equally rewarding victory for the slower bowlers too.