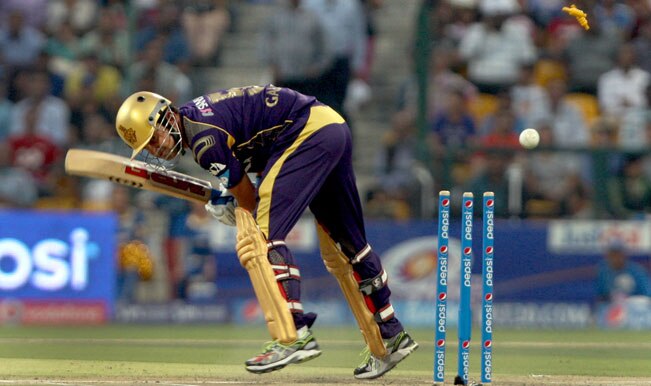 Defending champions Mumbai Indians clashed with Kolkata Knight Riders in the IPL 2014 opener. Initially the match looked to go in Mumbai's favour with early breakthrough and some good bowling. However, soon the batsmen took on the bowlers. Jacques Kallis and Manish Pandey batted team out of trouble with a partnership of 131 runs and helped KKR post a competitive score of 163. Malinga was pick of the MI bowlers bagging four wickets while Zaheer picked one wicket.
For Mumbai, Ambati Rayudu and Rohit Sharma took the centre stage and kept rotating the strike. The duo added 61 runs for the 3rd wicket before Sharma (27) was caught on the boundary ropes. Sunil Narine came back for his spell and had Rayudu (48) stumped. The dangerous duo of Kieron Pollard and Corey Anderson were kept in check by Narine and Piyush Chawla.
Mumbai fell short of target by 41 runs and handed Kolkata Knight Riders a win in the opening game.