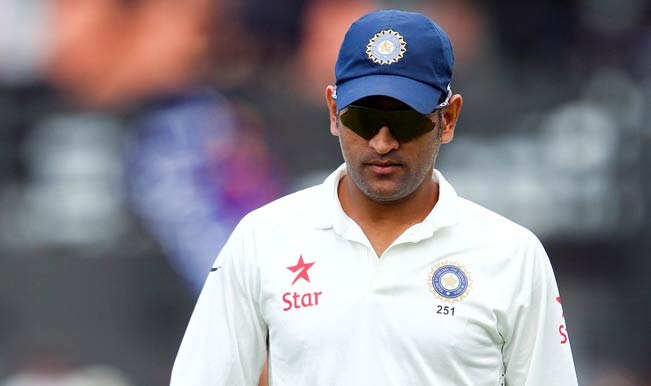 Indian cricket team lost another away series India, making it the third consecutive away series loss under Mahendra Singh Dhoni's captaincy. India has has not won a single Test match since 2011 on away tours. Questions are raised on Dhoni's captaincy. Is it Dhoni's captaincy which is hurting India or India couldn't deliver under Duncan Fletcher or has India failed to deliver collectively as a team? Is Dhoni enjoying captaincy because of There Is No Alternative (TINA)?
If not Dhoni, then who?
The very first question. Being in great batting form and the next obvious choice for ODI captaincy, Virat Kohli seems the only viable option. Kohli may have proved his leading credentials but captaining a Test side is a different ball game altogether. He needs to be mentored and has to be tested as ODI captain before he takes over the reigns of Test team. The other candidate who comes close is Gautam 'out-of-form' Gambhir. Is anyone else around? We have a vacancy for the captaincy post.

Experience counts 
Being the senior most player in the team, Dhoni is still the best choice as a captain. Though he has failed on away tours, his home record is quite impressive. It shows that India as a team has collectively failed on away tours and not just because of Dhoni's captaincy. If we go by just the records, Dhoni is still the best to lead the current Indian Test team. The results on away tours weren't shambolic when India toured– New Zealand in 2009 (1-0), Sri Lanka in 2010 (1-1), South Africa in 2010/11 (1-1), and West Indies in 2011 (1-0). It was under Dhoni's captaincy that India notched the top rank in Test rankings. Was it a fluke? Naah!
Retirements and out of form players
Rahul Dravid, VVS Laxman retired after the Australia tour and Sachin Tendulkar retired recently. Virender Sehwag and Gautam Gambhir are struggling, Harbhajan and Zaheer have already passed their prime. Shikhar Dhawan, Murali Vijay, Cheteshwar Pujara, Ajinkya Rahane, Mohammed Shami are all new additions to the Test team. The team should be shown some faith. It's not easy to fill in the big boots of legends easily!
Will new coach help?
There is a sense of disconnect between Duncan Fletcher and the team. The team strategies in Test matches of last couple of years has been a big let-down. Be it a chance of winning in Dominica when there was no way they could have lost; or being favourites to win the Trent Bridge Test; or being in a commanding position in the MCG Test; or having a clear chance to win the recently concluded Test match at Basin Reserve – India have gone from a strong position to either lose a match or drawing it. Duncan Fletcher's contract ends this April, Time for a change of approach (coach), which would help the Indian team.
New talent
There's a saying, the captain is as good as a team. It's high time that India looks beyond Ishant Sharma, Zaheer Khan and Rohit Sharma. Sharma has failed to deliver (ignore the career best on the New Zealand), Khan has already passed his prime, and Rohit, touted as the most talented batsman in Indian cricket, has not lived upto the potential? Giving one off match winning performances in 15-20 matches is not a big deal!
Is removing Dhoni the only option left? As a captain he may have missed capitalising on some opportunities and his decisions may at times look baffling, but the same have proven to be masterstroke number of times. At a time when the team is trying new players bringing in a new skipper may prove suicidal. India needs to deliver as a team. Period.
By Shikhar Jiwrajka