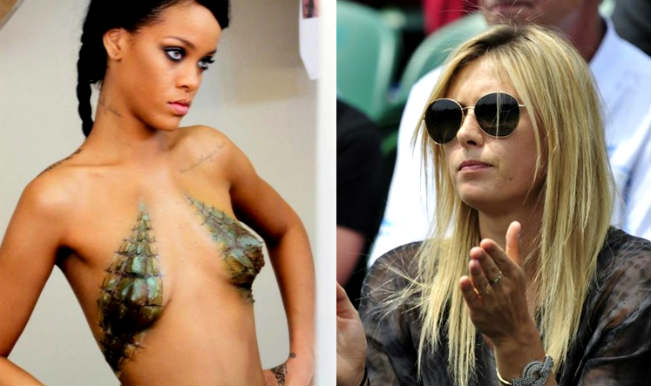 Yes, it is sexy singer Rihanna and not Maria Sharapova! Do not fret over it as the Bulgarian tennis player Grigor Dimitrov has chosen Rihanna as his dream Wimbledon companion and not his girlfriend. But nevertheless the news comes in as a surprise for many as the 23-year-old Grigor Dimitrov is dating one of the hottest tennis players and highest earning female athlete!
Grigor Dimitrov admitted to in-house TV channel Live@ Wimbledon that he would love to take Rihanna along for tennis if he was a spectator. Well his dream may or may not come true but he has certainly sparked another controversy surrounding his high profile relationship with Maria Sharapova.
Maria Sharapova and Grigor Dimitrov started dating in the later half of the year 2012 and announced it officially after the 2013 Madrid Open. Dimitrov had previously dated Serena Williams for a brief period because of which five times Wimbeldon Champion had taken a potshot at Sharapova and Dimitrov relationship.
Sharapova and Williams not known to be best of friends had shared series of war of words with Sharapova calling Serena Williams a "marriage-wrecker" over her relationship with coach-cum-partner Patrick Mouratoglou, when she had claimed that Dimitrov had a "black heart".
Well with so much happening around Grigor Dimitrov should be very careful while talking about favourites but as for Sharapova is concerned Rihanna definitely seems to be a great competition.
Inputs from ANI