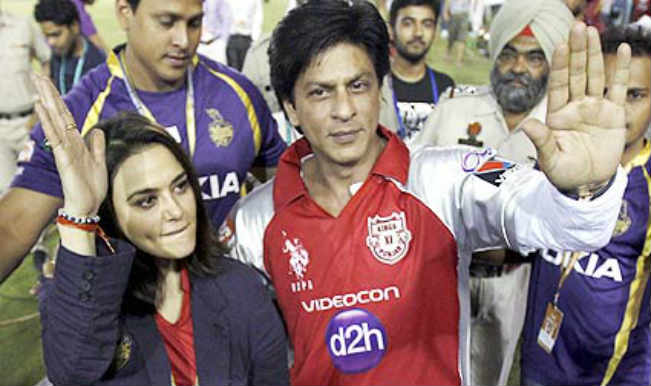 The battle has ended and the might knights have won the championship. Another beautiful season of IPL has come to an end. Filled with thrill, excitement and drama, then end of the season saw a different kind of drama, one that made hearts melt and truly showed the sportsmanship of the owners of both the teams.
While the affection and of Shahrukh Khan and Preeti Zinta has been witnessed and their bonding clearly shown on the various hit movies they have given, it could not be missed in this finale either. While the Veer vs Zaara game expected to be full of competition, their friendship overshadowed the defeats.
In one of the most surprising and respectful acts, Shah Rukh Khan was spotted sporting a KXIP jersey and posing for the media. On being questioned the reason behind this, he simply answered, "Although KKR has won, I have worn KXIP's jersey because I believe they are the best team in this IPL". This comment turned millions of heads and melted millions of hearts, and simply explained once again that he is truly the King of hearts, King Khan.
While this sporty attitude of Khan was immensely appreciated, Preity Zinta on the other hand sported a KKR jersey as a way of congratulating and appreciating the team on their achievement. This IPL truly was phenomenal and ended on one of the most positive points. Here's hoping this love and support to boost and develop.