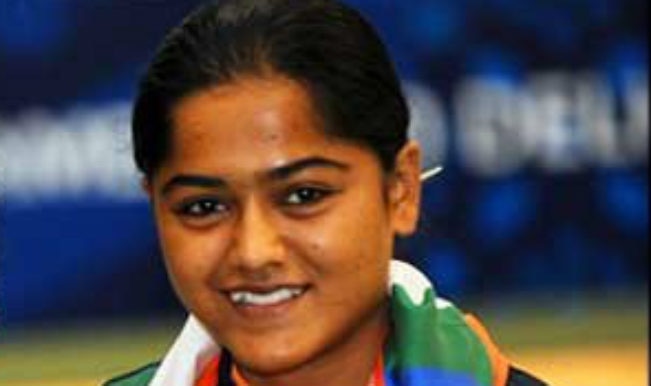 Shooter Lajja Gauswami won the bronze in women's 50m Rifle 3 Positions event at the Commonwealth Games 2014. Lajja Gauswami finishing with a total score of 436.1 points. The gold medal went to Singapore's Jasmine Ser who shot a total of 449.1 points. The bronze medal went to Jen Mcintosh  of Scotland who finished with 446. 6 points. In the same event for men's, India's Sanjeev Rajput and Gagan Narang won silver and bronze medal respectively.
She qualified for the women's 50m Rifle 3 Positions event finals as sixth position as her fellow country woman  Elizabeth Koshy could not join her with finishing ninth place. Lajja Gauswami retained her bronze medal as she won it four years back in the Delhi Commonwealth Games 2010.
Earlier on Monday it was quite a disappointing day for Lajja Gauswami and Indian shooters Meena Kumari  asthey failed to earn a medal from the women's 50-metre rifle prone finals at the Commonwealth Games. But with Tuesday's win, Gauswami helped India cements its position in the medal table to 35 with 10 gold, 15 silver and 10 bronze.
Get Commonwealth Games 2014 Complete Schedule of Indian Players Here