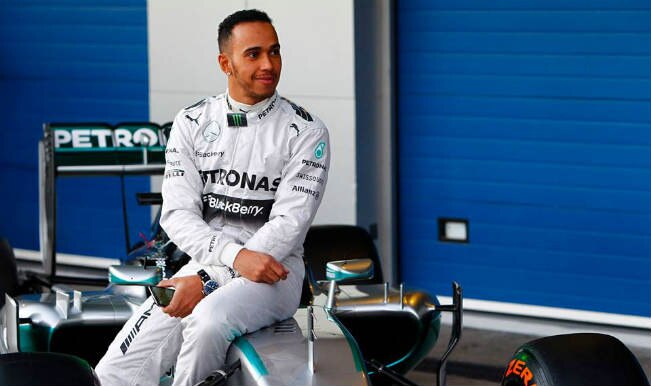 Melbourne, March 15: Lewis Hamilton of Mercedes Saturday claimed pole position in the Formula 1 season opening Australian Grand Prix qualifying session at Albert Park, with team-mate Nico Rosberg placing third, giving Mercedes a great advantage for the race Sunday.
The qualifying session kicked off under heavy showers but Hamilton kept his composure and handled the pressure to snatch top spot, 0.317 seconds faster than Daniel Ricciardo of Red Bull in the second, reports Xinhua. However, four-time world champion Sebastian Vettel of Red Bull ended the second qualifying session in 13th place.
"There's not much I can do now but we are disappointed," said the German driver. Kimi Raikkonen of Ferrari, champion of last year's F1 race in Melbourne, crashed out in second qualifying session and was only 12th fastest in the session, one place ahead of Vettel.
Raikkonen's teammate Fernando Alonso of Spain took fifth place.