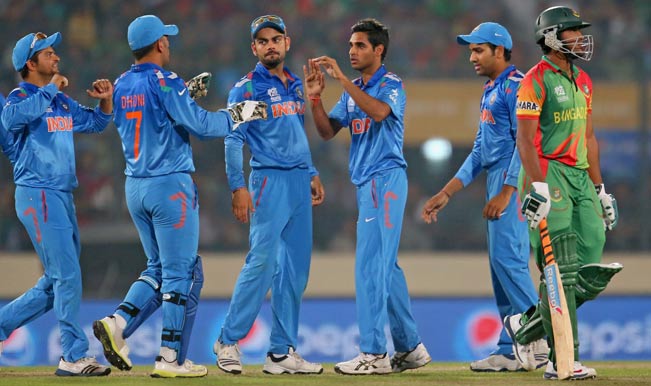 India takes on Bangladesh in the third ODI at Dhaka with the series already under their grasp ater a memorable victory in the previous ODI. Bangladesh have their pride ate stake and the daunting prospect of going down 0-3 to a second string Indian side will be a matter of great concern for the home side. Indian will look to go second in the ICC ranking with a win in Dhaka today and hence the encounter is not a dead rubber as it is made out to be.
The Bangladeshis began the tournament hoping to give their countrymen something to cheer about after a series of losses at home. But things did not pan out well for Bangla tigers as some hopeless batting coupled with a mediocre bowling (barring the last match) attack left a lot to be desired. They come into the last ODI under immense pressure with failing to score a paltry score of 108 in the last match. Bangladesh's problem is more that of mind set rather than cricketing skills with several key players underperforming and wilting under pressure. The only positive so far for the home team has been the emergence of young Taskin Ahmed whose five wickets haul went completely unnoticed under the Bangladeshis batting catastrophe. They will be hoping for another fine performance by their bowlers that saw them bowl out a quality side for 107.
The Indians on the other hand led by a resurgent Suresh Raina are firing on all cylinders. A memorable victory in the last ODI which saw one of the finest individual performances in Stuart Binny gave the fans a lot to cheer about. Mohit Sharma has been an important figure for the Indians and their batting has been boosted by their batting mainstay Ajinkya Rahane. The fans will be hoping for another good show from their team and a whitewash does loom large for the Bangladesh.
Catch the Live Score Updates of India vs Bangladesh Match 3 of the 3 ODI series here