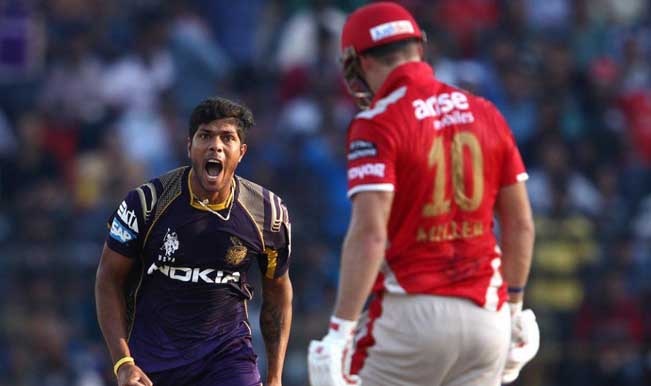 (Kings XI Punjab take on Kolkata Knight Riders in Match 60 at M. Chinnaswamy Stadium, Bengaluru for the Final of IPL 2014. Catch all the Live Score Updates and Live Cricket Action here.)
Kings XI Punjab take on Kolkata Knight Riders one last time as both, KXIP and KKR, take the field to battle it out for the coveted IPL 2014 trophy. If the performances of all 8 teams are analysed than it is safe to say that Kings XI Punjab has been the most deserving team to make it to the finals and Kolkata Knight Riders, with a string of wins, comes in second so as far as a fair game is called for, the final is all set.
IPL 2014 has come a long way since the UAE leg with great ups a downs seen from Mumbai Indians scrapping through to the qualifier to Delhi Daredevils who just couldn't get much right in this year's IPL.
Kings XI Punjab has not only been the most consistent team this year but also the most entertaining while Kolkata Knight Rider's has the story of fairy tales with woeful initial matches to come up to the second spot with a win streak all adds to the excitement of this final.
As Danny Morrison and several others have pointed out, it is the fight between two Bollywood stars, Shahrukh Khan and Preity Zinta as their team face off in what can be a very exciting game for supporters of both teams.
Kings XI Punjab had a dismal performance in the 1st Qualifier where Kolkata Knight Riders shone and went straight to the final and that defeat will be a key factor for Kings XI Punjab as they take the field with the hunger of exacting revenge and showing KKR why KXIP are the Kings.