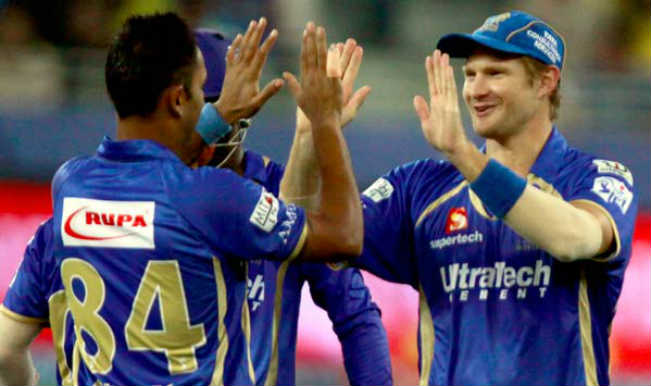 Delhi Daredevils are in the middle of their worst run ever in IPL in the tournaments history and their defeat itself has not been close ones like in the previous editions with team at the bottom of the table.
Rajasthan on the other hand has been on a decent run this season and were fighting for a spot at the top of the table until the last match against the Chennai super kings. They will look to regain their winning momentum and once again and be in the contention of being placed in the top 2.
Rajasthan had beaten the daredevils by 8 wickets in their earlier meeting and going by the current form of both the teams, it looks like once again the Royals will get the better of the Daredevils. Although one particular good news for the daredevils would be the return in form of their hard hitting batsman; Kevin Pietersen.
The teams will fight hard to gain a win in this match as it might prove important for them in the long run. Delhi while seemingly out of the tournament can play the role of party poopers for most of the team who are looking for a qualifying space in the top four. Rajasthan on the other hand will almost fix their spot in the top 4 if they achieve a victory against the daredevils.
IPL 2014 Schedule: All Match Fixtures and Complete Time Table of IPL 7