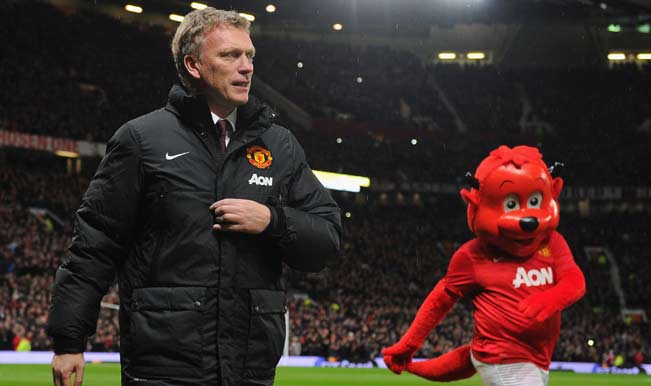 London, Jan 28: Manchester United manager David Moyes has warned his under-performing players that they will soon be replaced with more big names if they don't perform in the Premier League.
Moyes warned that the rebuilding process of the team is only in its early stages, despite Juan Mata"s arrival from Chelsea, the Guardian reports.
The exit of Anderson on loan to Fiorentina, plus the impending departures of Wilfried Zaha and Fabio da Silva to Cardiff City further confirm Moyes' intentions.
Rio Ferdinand is among those who will probably be let go, the report added.
Peter Schmeichel had launched an attack on the United squad in December by blaming the problems that the club is facing this season on 'five or six players who don't care' and also warned against spending big in January. The former Man Utd legend claimed an Old Trafford clear-out will be more useful to David Moyes that signing new players in January.
Patrice Evra also claimed in October that Manchester United want him to finish his career at Old Trafford but says "something personal" is preventing contract renewal. The club has been looking to replace him with Real Madrid left-back Fabio Coentrao and Southampton's Luke Shaw among those who Moyes might look to sign.
(ANI)