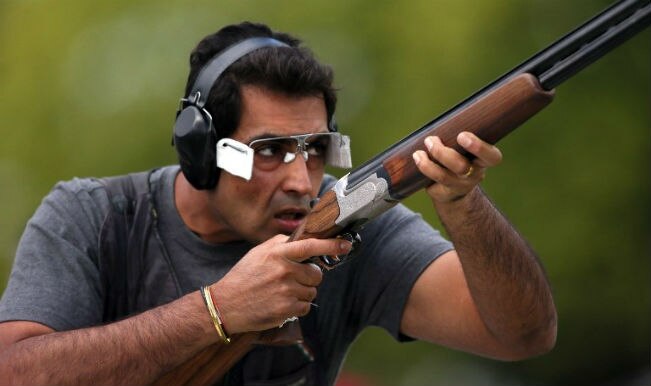 Manavjit Singh Sandhu maintained Indian shooters taste for glory at the Commonwealth Games as he bagged the bronze medal in the Men's trap event. In a nail-biting contest that went to the shoot-offs against the much experience M diamond of Australia, the Indian shooter kept his nerves in control to take the bronze medal. India with this medal, take the medal tally to 29 that includes 7 gold, 14 silver and 8 bronze.
Manavjit who was brilliant during his qualifying rounds in the Men's Trap faltered in the semis while Maneshar Singh failed to qualify beyond the semis. The gold medal match that went on between Australian Adma Vella and England's Aaron Heading went in favour of the Australian. Australia are leading in the medal table as they won back-to-back gold medals in Men's trap and Australia's David Chapman who won the gold in men's 25m rapid fire pistol final.
In the men's 25m rapid fire pistol final, India's Harpreet Singh bagged silver in the 25m Rapid Fire Pistol Men's finals. This is 15th medal from the Indian shooting camp.
Manavjit Singh Sandhu had won the Gold Medal at 1998 Commonwealth Games, Bronze medal in the trap event at the 2006 Commonwealth Games.
Get Commonwealth Games 2014 Complete Schedule of Indian Players Here