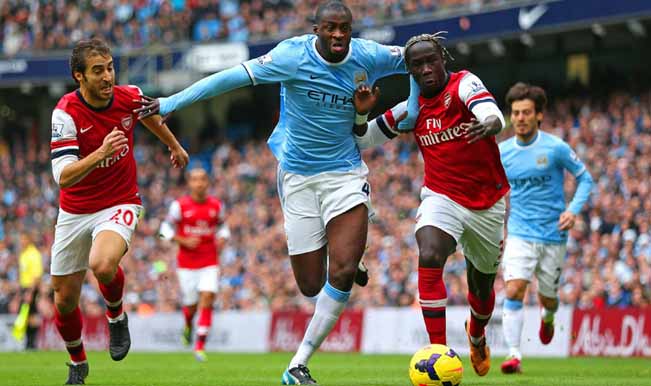 Watch Manchester City takes on Arsenal at the Wembley Stadium live here. Manchester City takes on Arsenal in a friendly match for the Community Shield but calling the match 'friendly' may be wildly inaccurate. It may be called a friendly match but competitions between Manchester City and Arsenal seldom get on with a friendly tone.
Manuel Pellegrini agreed that the tone of the Manchester City vs Arsenal match won't be a friendly jostling about just for a good cause. Manchester City is already having some problems without the worries of other teams mounting on them especially the financial constraints that The Manchester City authorities have set on the manager to take in more players.
Speaking on Frank Lampard's move to New York, Pellegrini said that the former Chelsea palyer moved to New York without any cost to Manchester City because he is a free agent now. He further said that the fans are wrong to call Frank Lampard a traitor for his move from Chelsea to New York. It was not the case that Lampard did not want to renew his contract with Chelsea but Chelsea did not want to renew the contract for frank Lampard.