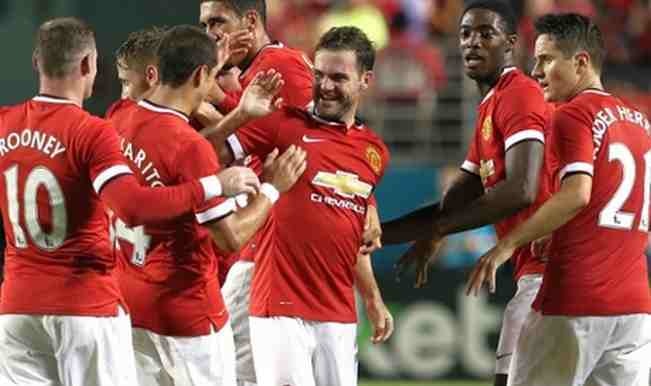 It couldn't have been better for football (soccer) fans in USA, with two top English football teams – Manchester United and Liverpool – fighting for the title of International Champions Cup 2014 Final at Miami, Florida. The old rivals fought on Monday, August 4, in a match that showed the supremacy of Manchester United yet again. Man United beat Liverpool 3-1 in the ICC finals.
Earlier on Saturday, August 2 at the Michigan Stadium, Manchester United triumphed over Spain's Real Madrid with the same score of 3-1.
In the International Champions Cup 2014 final, Manchester United player Wayne Rooney scored a goal, so did Juan Mata and Jesse Lingard. The scorer for Liverpool's only goal was by captain Steven Gerrard.
This pre-season tournament win means a lot to Manchester United, as the Red Devils are recovering from the disastrous performance and exit of manager David Moyes in April 2014.
It was recently reported that sports giant Adidas has cautioned Manchester United to perform and qualify for the Champions League, or else their £750 million deal will have a 30 percent cut. Manchester United must be heaving a sigh of relief after beating Liverpool at the International Champions Cup 2014 Final, which will motivate the team to get their act together for subsequent tournaments.