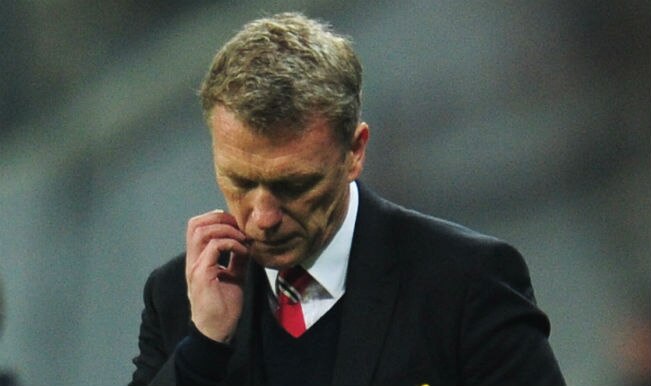 David Moyes has been sacked by the Manchester United football club after just 10 months of service, the third shortest in the history of the club. The Sacking comes off after a string of poor performances by Manchester united under Moyes's managerial services. Moyes's work at Everton was considered legendary and a lot was expected from him following his appointment at Old Trafford.
Here we take a look at some of the most disappointing moments for the United club and the fans under the reign of Moyes as the manager.
1. Not being able to qualify for the the champions league for the first time since 1995: This would be the first occasion in 19 years that we wont see the red giants in the Champions league. United has always been an integral part of the title hunt in the champions league and not being able to even qualify for the tournament has left a sour taste in the mouth of fans.
2. Not finish in the top 3 for the first time in Premier League history: Since the inaugural season of the premiere league in 1992-93, Manchester united has always found a place in the top 3 of the premiere league standings. This would be the first ever occasion where they wont find a place in the top 3 of the EPL.
3. Lost both the matches in premiere league fixtures against Everton, Moyes's previous club. Everton was never able to beat Man Utd In both the games of the premiere league in its history. However Moyes's previous club managed to do that this year, and the Sunday 2-0 defeat of United against Everton played the role of the ice breaker of the nerves of the fans.
4. Back to back league defeats at home for the first time since 2001-02: The red giants had never lost two games at home in a row since the 2001-02 season. They managed to break that trend under Moyes's reign as they lost their games against Newcastle United and Everton during the first half of the 2013-14 season and then repeated that performance against Liverpool and Manchester City during early 2014.
5. Registering only 5 points out of possible 30 against top ranked Clubs in the premiere league: Man Utd were only able to register  1 win and 2 Draws against the top 5 teams in the English Premier league table. They lost seven games, 2 to Man city, 2 to Liverpool and  2 to Everton, their only victory came against Arsenal at home.