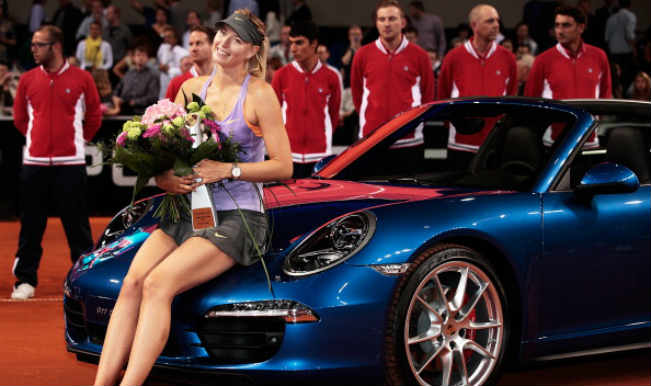 London, Apr.28: Sixth seed Maria Sharapova beat Ana Ivanovic in three sets to win her third consecutive Porsche Tennis Grand Prix title in Stuttgart, Germany on Sunday.
The Russian-born tennis star won 3-6 6-4 6-1 to claim her 30th career title and improve her record in Stuttgart to 13-0.
Ninth seed Ivanovic initially powered her way to a five nil lead in the first set and achieved a break, before Sharapova struck back by winning 11 of the last 13 games, reports the BBC.
Sharapova described her win over Ivanovic as a "tough bit of work."
Ivanovic has lost seven of her previous nine matches against Sharapova, including the last six in a row.