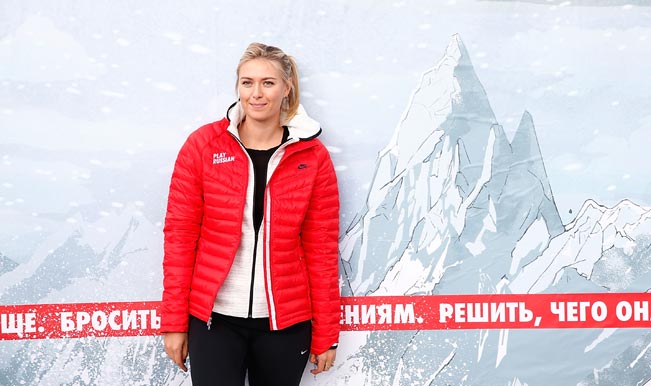 Russian tennis star Maria Sharapova has assured that there is nothing to worry about during the Winter Olympic Games in Sochi, to be held from February 7-23, the build-up to which as been blighted by concerns for safety.
Be it fears for security during the 18-day-long event or doubts about how gay people will be treated, there has been a sense of uneasiness surrounding those heading to Sochi, with bombings in Volgograd and reports of suicide bombers readying themselves for operation during the Games in the recent months.
According to CNN, however Sharapova, who moved to Sochi at the age of two and went on to spend much of her childhood there, is expecting the Olympics to be a success, and has downplayed the security concerns around the event.
Stating that she knew that athletes would be safe in Sochi once she arrived at the place, Sharapova said that although she had her share of doubts after reading about the recent reports on the Games, but anybody attending the Games, including the athletes themselves, has no reason to be concerned now.
The four-time Grand Slam winner, who has represented Russia in the Olympics Games two years ago and won a silver in the women"s singles, also said that the security has been tough but in a very safe way.
The world No. 5 experienced first hand the hard work that went into making London 2012 a success, and sees no reason why that cannot be replicated in Sochi. ANI