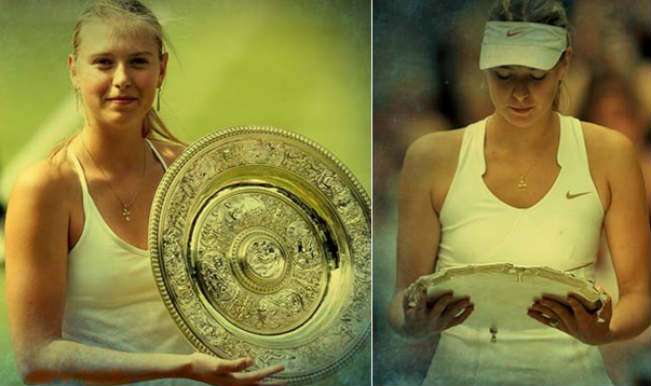 Life comes a full circle for Maria Sharapova as she returns at All England Club after winning Wimbledon Championships 10 years back in 2004. Her first shot to the fame and limelight came as young Maria all of 17 years defeated two time defending champion Serena Williams. Coming back to the All England Club, it is going to be nostalgic for Maria.
A quick flash back at Maria Sharapova's last 10 years sees great ups in terms of becoming the only sixth woman in the Open Era to win the Career Slam. The long journey was not only about ups but also lows as she suffered from frail shoulder and niggling injuries kept her out of tennis court for major part of the period.
Maria Sharapova who became a household name with her continuous victories of US Open 2008 and Australian Open 2008 had resisted over the idea of playing tennis for another ten years. She liked the idea of 'having a nice husband and few kids'. But looks World No. 5 quite did not follow her plan which came as a good thing for the tennis world. She is currently in a happy relationship with her boyfriend Grigor Dimitrov also a tennis player.
Maria Sharapova who recently won her second French Open title and fifth major grand slam, could not repeat her 2004 act to take trophy again at Wimbledon. She came close to winning as she made to the final of Wimbledon Championship in 2011 but was comprehensively beaten by Czech player Petra Kvitova. But a rejuvenated Maria who calls Wimbledon her favourite of all the grand slams is looking forward to get her hands back on the prestigious trophy once again.
Take a look at how Maria Sharapova fared over the years beginning from 2004.