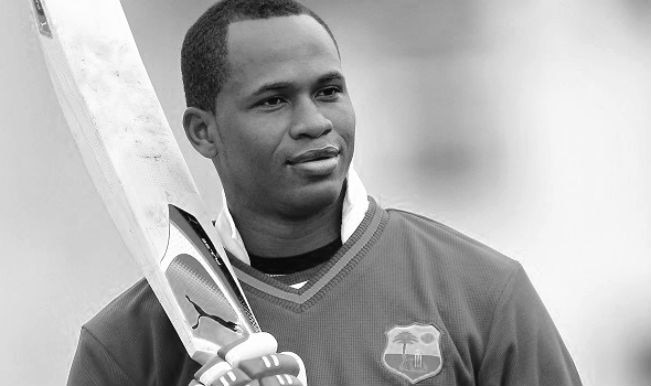 Bridgetown (Barbados), June 6 : Patience will be the key if West Indies are to beat New Zealand in the upcoming three-Test series, says stroke-maker  Samuels. The elegant right-hander believes that with Caribbean pitches having become low and slow, batsmen will have to spend time grafting as there will be no easy runs available, reports CMC. He said the West Indies bowlers would also have to be patient in order to reap success.
"The pitches in the Caribbean are a bit on the slow side so it (will depend on) who can occupy the crease the longest and win more sessions," Samuels said. "Patience will be the most important thing for this series for the batsmen and bowlers. (You will have to) bowl in good areas and be patient in every way that is possible to win, because it is going to be a tough series. "These pitches get flat sometimes and they are still on the slow side so whosoever is more patient will come out on top."
Samuels is part of the 13-man West Indies squad that face the Kiwis in the first Test starting Sunday at Sabina Park in Kingston. His last Test outing before his home crowd in Jamaica came against New Zealand two years ago when he plundered 123 and 52 as West Indies scored an emphatic five-wicket victory to make a clean sweep of the two-match series. Samuels was not as prolific, however, on the Caribbean side's return tour to New Zealand last December, managing just 117 runs from six innings.
The 33-year-old has suffered a few injury setbacks but says the recent two-week camp here helped to improve his fitness. There's been a lot of running in the camp, a lot of fitness work and stuff like that," Samuels explained. "For me, it helps a lot because right now I've been through quite a few injuries so it's for me to get my fitness up where I really want it to be and I guess I'm getting there a so it's for me to continue to work as hard as possible." He said a plus during the camp was getting the chance to speak to West Indies legends, Sir Garry Sobers and Sir Vivian Richards. Sir Garry worked with the team as a consultant while Sir Viv was attached to the High Performance Centre in a similar role.
"It's always a lot of encouragement talking to Sobers. He always has wonderful words to share with me, nothing has changed over the years, and I humbly grasp all he has to say," said Samuels, who struck an aggressive hundred during the final practice game against a Barbados Select XI earlier this week."I've been seeing Viv quite a bit. I went over to the hotel and spent some time over there chatting with Viv. He had a lot to say as usual a a lot of cricketers should get these opportunities as well to use these wise words from these wise men."