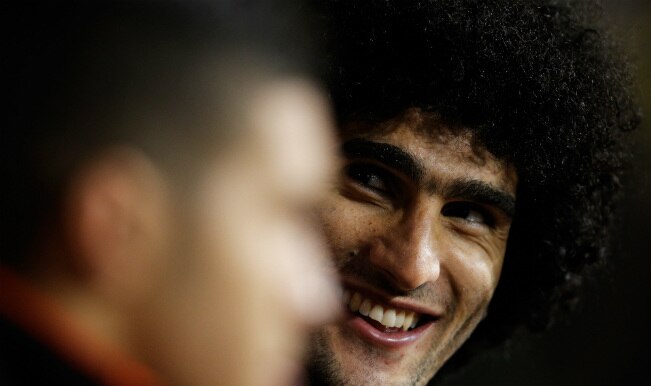 London, Feb 16: Manchester United player Marouane Fellaini has reportedly bought a seven-bedroom house worth two million pounds near his veteran teammate Ryan Giggs in an upmarket area of Manchester.
The house, situated on the edge of woodland, was once home to former Everton star and England World Cup winner Alan Ball, and has a home cinema, a heated indoor swimming pool and a gym.
According to the Daily Star, the Belgian international, who signed from Everton for 27.5 million pounds, is thought to have a couple of friends living with him as he is leading a bachelor life after splitting from his long-term girlfriend, top Belgian model Lara Binet, shortly after signing for the Premier League champions.
A neighbour said that Fellaini is not seen much around the area, which has only a few shops – three hairdressers, a butcher, a local village store and post office and a beauty salon, and whenever he does appear he always has his fur anorak over his head as if he does not want to be spotted.
ANI