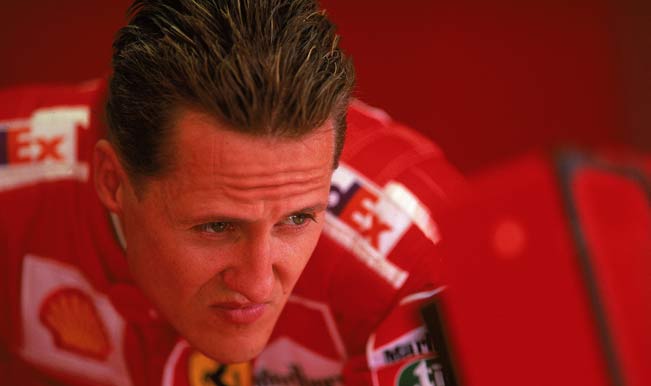 In what is extremely sad news for the sporting world and indeed the world, doctors have apparently stopped attempts to try and revive Michael Schumacher from his induced coma. The only good news coming in the form of a denial to the doctor's claims of stopping attempts to revive him by Michael Schumacher's manager.
Michael Schumacher, the ace F1 world champion hit a rock while skiing with his son and friends and was airlifted to a hospital soon after the incident. Doctors at France's University Hospital of Grenoble have apparently run out of options to treat the former Formula 1 driver despite repeated attempts to revive him.
Earlier in February, doctors had announced that the anaesthetic dosage to Schumacher was being reduced so that his induced coma is gradually ended and he wakes up. Schumacher has been in a state of induced coma since December 29, 2013 after his skiing accident where he hit a rock and his helmet cracked.
Felipe Massa visited his former Ferrari teammate in hospital and said that Michael Schumacher looked normal and showed a few responses with his mouth.
We can only hope that the doctor's unofficial statement is false and that the worldwide icon can be revived.