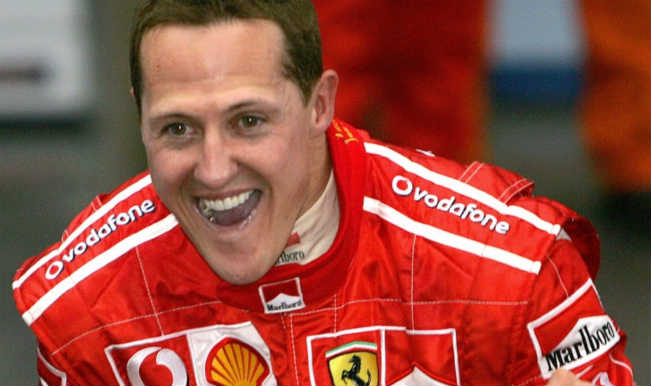 Seven-time Formula One champion, Michael Schumacher, is reportedly out of coma and has left the French hospital premises where the former Ferrai racer had been admitted since the freak skiing accident took place in December. Sabine Kehm, Schumacher's manager, in a statement mentioned about Schumacher leave from the hospital in Grenoble. The statement also read that  Schumacher will continue being in his long phase of rehabilitation.
The F1 legend met with an accident when he hit his head during skiing off-piste in France on 29th December, 2013. The accident left his right side of the body grievously injured. Michael Schumacher went into a drug-induced coma since being hospitalized Grenoble. During his long stay at the hospital, Michael has undergone two operations. The doctors had removed parts of blood clots from his brain during these operations.
After receiving the medical treatment at hospital in Grenoble, Michael Schumacher showed signs of consciousness and awakening but it was short-lived. Michael never gained full-fledged conscious, which led the doctors and medical staffs to believe that the former racing driver may never come out of coma.
Michael Schumacher is considered to be one of the best Formula One Champions of all time. According to the official Formula One website, he is "statistically the greatest driver the sport has ever seen". He was on vacation with his 14-year-old son Mick, when the fateful accident took place.