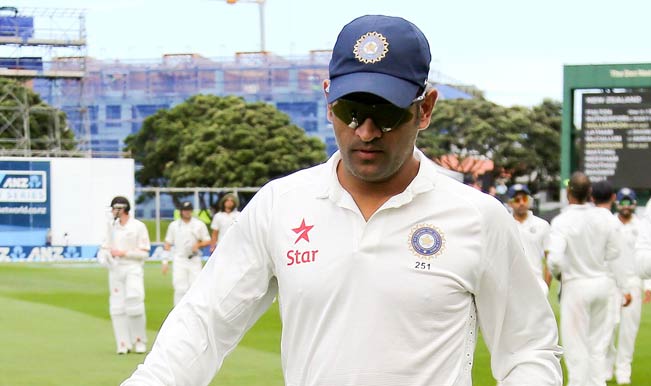 MS Dhoni is one of India's successful captain in limited overs cricket. Under his reign India lifted World T20, 50 over World Cup and the recent Champions Trophy, besides winning some high-profile series. Dhoni with his street-smart thinking masters the situation, but as one shifts focus from limited overs to Test format, there is a huge contrast in his numbers as captain. Indian skipper in 159 ODIs has a success rate of 60.40% but in Tests it drops to 46.55%.
Sticking to Tests MS Dhoni has led India in 58 matches, the most by any captain and has better overall record than his predecessors which include the likes of Mohammad Azharuddin, Sachin Tendulkar, Saurav Ganguly, Rahul Dravid and Anil Kumble. Digging further into numbers there is a sorry stat for Dhoni as his record in away Tests is worst among aforementioned Indian captains. Under his captaincy India has lost 14 Test matches out of 28 played on foreign soil, winning just six games while Ganguly who has captained India in as many away Tests as Dhoni has 11 victories to his credit.
At home Dhoni's record is impressive, out of 30 matches he has ended as victorious captain in 21, but his real test of character as skipper comes abroad in alien conditions, where he has failed to be astute with his decision making on and off field. His 14 defeats on foreign soil are the most faced by any Indian captain. It has become like a tradition now that on foreign tours India gets trounced in Test matches.
India can think of replacing him with a new captain for Tests, but looking at the current lot there seems to be none who is meritorious of taking over as captain. Virat Kohli's drop in form has put question marks over his inclusion in the playing XI leaving alone the question of skippering the side.
India's next Test assignment is home series against West Indies, perhaps an opening to handover the reigns to a new leader, but again who if not Dhoni?