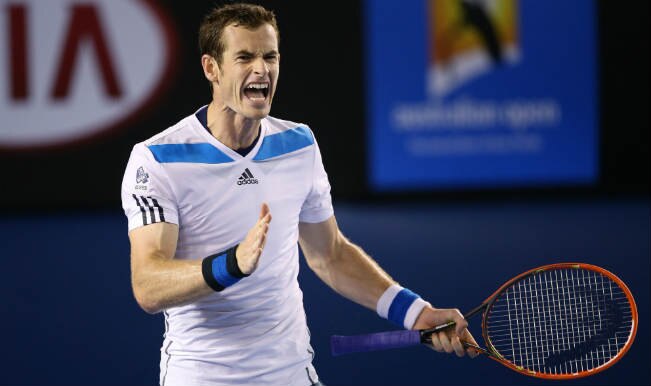 Paris, June 1: Andy Murray held off Philipp Kohlschreiber 12-10 in the fifth and final set to reach the men's singles quarterfinals of the French Open here Sunday.
The match resumed at 7-7 after it was suspended Saturday due to fading light and the seventh seed went through with a 3-6, 6-3, 6-3, 4-6, 12-10 victory. In the final eight, Murray will face Spain's Fernando Verdasco, who beat Frenchman Richard Gasquet 6-3, 6-2, 6-3, reports Xinhua.
Murray won the second set after losing five straight games in the first. He then took the third set by winning seven out of the next eight games and was 3-0 up in the fourth. However, Kohlschreiber broke Murray twice and forced the decider.
"It's obviously very tough. I didn't sleep much and I woke up quite a few times. I was ready to play at 4-5 in the morning. I was very nervous. It's not easy coming back at 7-7. It was the first five-set match I played since my surgery," said Murray.