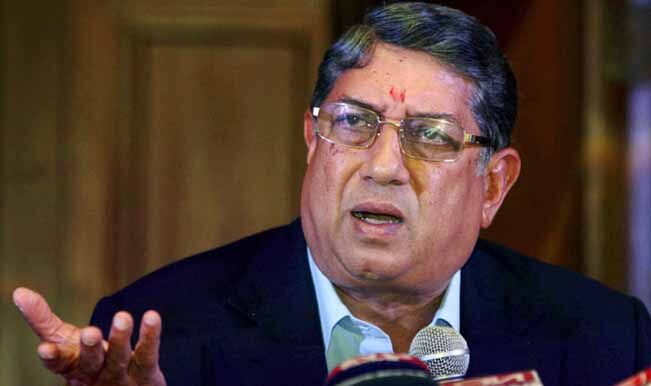 N Srinivasan has been asked by the Supreme Court to be replaced due to his long line of sins that have caught up with him. This will not only screw N Srinivasan but also mess with Chennai Super Kings who have also been asked to be disallowed to play Indian premier League 7 matches due to the tainted record.
An extremely funny video showing his reign of oppression as BCCI president with amazing use of graphics has been posted on Lalit Modi's website and YouTube page. (Read: N Srinivasan to be replaced by Sunil Gavaskar)
The video discusses his family ties, his leadership at BCCI, future aspirations as head of ICC and many other super powers that he has which he modestly doesn't propagate unless he is at a BCCI meeting.
View the hilarious video of The Srinivasan here.