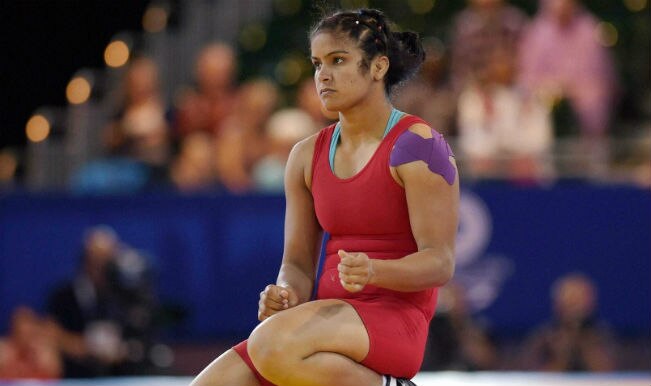 India's Navjot Kaur won the bronze medal beating Scotland's Sarah Jones in the bronze medal play-off in the women's freestyle event of the 2014 Commonwealth Games at the SECC Hall here Wednesday. 24-year-old Navjot won 13-0 against the 31-year-old Sarah. Navjot was leading 9-0 when she pinned down Sarah in her last move to clinch four points and bagged the match on account of technical superiority.
Navjot's bronze was the fourth medal for India from wrestling in the day. Her compatriots Bajrang, Sakshi Malik, Lalita and Satywart Kadian lost their final bouts to settle for the silver medal. India are now on 6th rank of the medal table and with this addition of bronze medal take their medal tally to 42 including 10 gold, 20 silver and 12 bronze.
Canada and Nigeria won 3 and 2 gold medals out of the five matches played. Canada now stands at the 3rd position of medal table. They have won 12 gold, 5 silver and 20 bronze, a total of 45 medals. As for Nigeria they have won 5 gold, 5 silver and 8 bronze medals and at 8th position of the medal table of 20th Commonwealth Games.
Get Commonwealth Games 2014 Complete Schedule of Indian Players Here 
Get The Updated Commonwealth Games 2014 Medals Tally Here