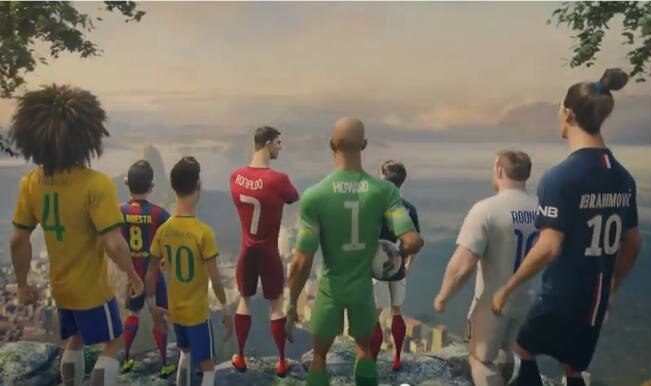 The much awaited FIFA World Cup 2014 is just around the corner and Nike is celebrating this FIFA fever with another brilliant advert. This time the star players of the football world Cristiano Ronaldo, Wayne Rooney, Neymar Júnior, Zlatan Ibrahimović, Andrés Iniesta, David Luiz, Franck Ribéry, Tim Howard and Ronaldo Fenomeno are battling it out with the 'perfect' clones! This five minute animated advert has taken this football fever to whole new different level!
The Last Game is about a risky football versus safe and perfect football. This advert will show you how risking everything is the only way that makes this sport so awesome. The scientist and the clones want to prove that riskless football is more effective and they are successful until Ronaldo Fenomeno decides to prove them wrong. He gathers the original players and motivates them again. Now,  they are willing to risk everything to prove the scientist wrong. There is only one way to know who is right: the Last Game!
So, will the star players take the throne again and prove the scientist wrong? Or the clones will again take the game from their hands?
To find out watch the awesome sause video!
P.S. : It has Neymar clicking selfies! So awesome!