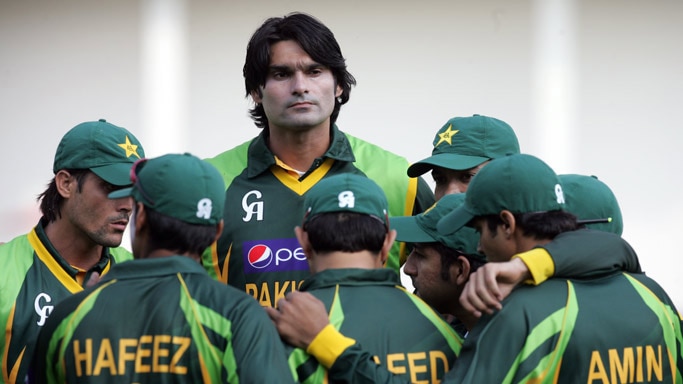 When the game started not many people had a doubt in their mind that Pakistan would walk away with an easy victory. But as the game progressed even the strongest of the Pakistani supporters couldn't help but doubt the predictions made earlier. It ultimately took an innings of a lifetime from Umar Akmal, a 102 of just 89 deliveries, which was equally supported by some casual fielding effort from the Afghanis that allowed Pakistan to post a respectable total that Pakistani bowlers could defend.  Here's a look at the things we learnt from this one sided yet exciting Asia cup tie.
The Pakistani batsmen didn't learn from their mistakes from the past game and kept playing rash, adventurous shots which resulted in their downfall.
Afghanistan is not a team to be taken lightly when it comes to the bowling department. Their bowling department is well balanced and the pace duo of both the Zadrans bowled beautifully in the beginning and the spinners later kept things very tight right until the late attack by Umar Akmal.
If Umar Akmal can keep a steady head and show the kind of maturity he showed today barring the dropped catch, he will very well be the best batsman in Pakistan in the next year or so.
No matter what the situation is and how important the match is, Shahid Afridi will do whatever the hell he wants to do when he has the bat in his hand.
If they have a respectable total on the board, the Pakistani pace attack can defend it. They do have the most well balanced attack in the world as of now.
If Afghanistan work on their middle order batting and depend less on Mohammad Shehzad they can challenge the best of the teams in the world.
Last but not the least, no matter what the situation of the game is if you drop catches of good players it will haunt you at the end of the day. A single casual effort can ruin the hard work of the rest of the team.
In the end Pakistan did manage to win the game by 72 runs and gain a bonus point, but this match did turn out to be a much more competitive game than anyone could have imagined. The Afghani team has a very bright cricketing future and might well be on the verge of creating some very famous upsets in the near future. As for Pakistan this was a lucky escape and if their batsmen do not learn from their mistakes and don't choose their shots responsibly, the defending champions don't look in a very good shape to defend their title.