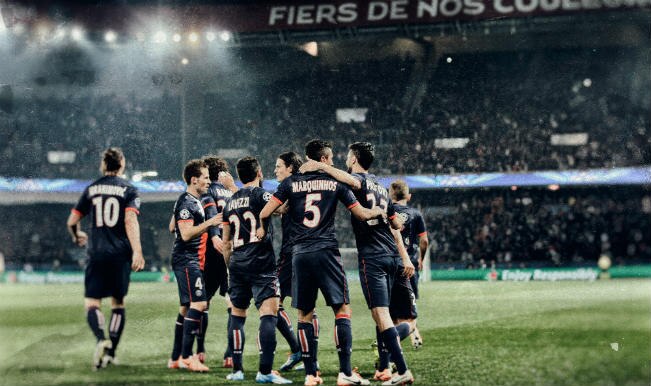 Paris Saint Germain (PSG) welcome Chelsea to Parc des Princes for the first leg quarter-final meeting of the Champions League. The tie is expected to be a hotly contested one, with both sides capable of reaching the semi-finals. (Paris Saint Germain 3-1 Chelsea)
Coming into the game off the back of a shock 1-0 loss to Crystal Palace in the English Premier League on the weekend, Jose Mourinho's side will look for a good performance against the French champions PSG. Zlatan Ibrahimovic will meet Jose Mourinho where both are expected to let their egos collide!
CHELSEA STATS
1- Chelsea have played PSG twice in Europe before this season and have kept a clean sheet in both matches (excl. qualifiers).
2- Chelsea lost their only previous knockout tie against a French side in the Champions League (v Monaco in 2003-04).
3- Chelsea have conceded only two goals in their last seven Champions League matches.
4- Fernando Torres has averaged a goal every 157 minutes for Chelsea in European competition (15 in 34 apps).
5- Chelsea have not conceded a first half goal in any of their last nine Champions League matches.
6- Chelsea have kept a clean sheet in five of their eight CL games this season; a competition-high alongside Manchester Utd.
PSG STATS
1- Zlatan Ibrahimovic has already scored 10 goals in seven Champions League appearances for PSG this season; his best return in a single CL season.
2- Paris St Germain have lost just one of their last 16 Champions League matches (W11 D4 L1).
3- No side has scored with a higher proportion of their shots than PSG (28.2%) this season in the CL.
4- Paris St Germain have scored in 16 successive Champions League matches, netting at least twice in 12 of these games.
Jose Mourinho's first Champions League match as Chelsea boss in his first spell was a 3-0 win at PSG in September 2004. But PSG are a whole different proposition now, and so are Chelsea.